Account-Based Marketing, or ABM, is a sales strategy that will assist you in determining who your potential customers are.
Is it difficult for you to identify your target market? Don't worry, and you'll be able to solve this problem using ABM.
We'll teach you everything you need to know to start implementing it in your company right away. So, what are you waiting for?
What is Account-Based Marketing or ABM marketing?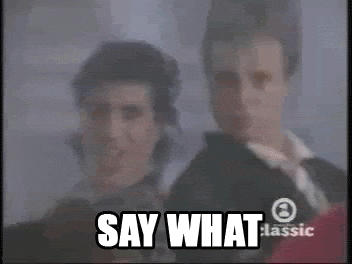 To understand how to take advantage of this, we must first define ABM.
Account-Based Marketing isn't just a fashion trend; it's one of the most effective selling strategies, aiming to:
Choose potential customers for a company.
Create campaigns to entice them.
Customers must relate to you for you to sell your products or services.
As a result, ABM marketing targets strategies at the right people, resulting in more efficient sales.
What is the difference between Account-Based Marketing (ABM) and Inbound Marketing?
Even though the two digital marketing tools can complement each other and produce excellent results, they are significant differences. You must be familiar with them to determine which one is best for your company. The two most important are:
Campaign Type: While Inbound Marketing does massive campaigns, Account-Based Marketing Strategy campaigns are customized.
For whom it is intended: the goal of Inbound is to reach the largest possible market. In contrast, ABM is optimized for a business's potential customers.
In conclusion, Account-Based Marketing is more direct, targeting a specific audience. In contrast, Inbound marketing is more attraction-based, reaching a more significant number of people, whether they are potential customers.
As previously stated, these two strategies complement one another: inbound lays the groundwork for ABM to become more focused; however, using both is not required.
What are the benefits of Account-Based Marketing?
In addition to the main objective of ABM marketing (seeking potential customers), this tool brings other advantages to your business. Check out some of them below.
Benefits of Account-Based Marketing:
Contributes to the alignment between the marketing and sales teams
Without ABM, a company's marketing strategy focuses on creating campaigns to attract customers rather than targeting a specific demographic. As a result, they attract unqualified candidates.
Account-Based Marketing avoids this by identifying the correct customers, allowing marketing and sales teams to work together seamlessly and drive business results.
Enhances the Return on Investment
Return on Investment (ROI) is a method of calculating how much money a business makes from its investments. Why does ABM aid in this improvement?
When a company's Return on Investment is calculated, its profits from its investments are 10% higher. Additionally, when the ABM marketing strategy is implemented, they may increase.
Account-Based Marketing helps to improve ROI by having a personalized strategy. Depending on the situation, a growth of 10% or more can be achieved.
Avoid mistakes in prospecting customers
Time is a valuable resource, and entrepreneurs understand that wasting time looking for potential customers is not an option. As a result, you must avoid:
For the business, concentrate on unqualified customers.
Investing financial resources in the wrong campaigns.
The best way to avoid this is to use Account-Based Marketing to get value-added prospecting.
Making the best use of a company's resources
We've already discussed two types of resources: money and time, which are essential for entrepreneurship success. The marketing team focuses on the following when implementing the ABM strategy:
Concentrate on making the best use of available resources.
Execute targeted and optimized campaigns.
How do you know if your business requires ABM?
Now that you know what Account-Based Marketing is, you're probably considering using it to increase your sales. As a result, you'll need to know when it's appropriate to use it:
Dealing with small groups of prospective customers
Companies with a few customers who operate in a single geographic area can significantly benefit from Account-Based Marketing, as traditional online marketing methods or face-to-face campaigns frequently fail.
For example, if you only want to reach a few people, running an extensive campaign is not a good idea. This is solved by employing the most effective marketing strategy, in this case, ABM.
Customers who are worth a lot of money to a company
When we talk about high-value customers, we're talking about people who are easy to keep and can also refer others to you. It is undeniably beneficial to attract them to your products or services.
When reaching out to this customer, it's critical to use ABM Marketing to cut costs.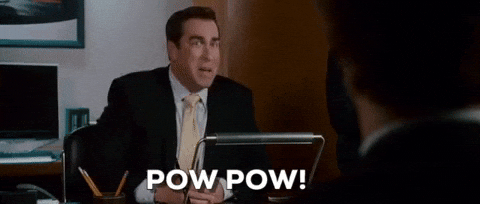 5 steps to take Account-Based Marketing correctly
If you've determined that your business needs to implement the Account-Based Marketing technique, follow these steps:
Select accounts
People who may be your customers or other businesses to whom you offer your products or services are called "accounts" in ABM. Choosing your accounts is the first step in implementing this type of marketing.
To do so, you'll need to examine your company's database and figure out what your Ideal Customer Profile (or ICP) is. Keep in mind that the audience you're trying to reach has the following characteristics:
More dedication to your company.
Know what you're selling and what you're doing.
He is satisfied with his service so I will recommend him.
Find out who your ideal customers are by looking at their profiles.
Make a list of the profiles you selected in step one before creating campaigns aimed at your ideal customers. Once you've created it, double-check that it corresponds to what ICP expects from your company.
Please make a list of your customers and their expectations to help you create valuable campaign content.
Create a connection strategy.
You must now create campaigns to attract your potential customers as part of the Account-Based Marketing process. Your strategies and offers should be tailored entirely to your accounts.
The personalization of your campaigns is crucial to the success of this marketing technique. Make sure you get in touch with your potential customer on time.
Capture the customers
Interact with and keep in touch with people who fit your ideal customer profile. You choose where the campaign will be run:
Site;
Blog;
Social networks;
Google Ads;
Others.
The Account-Based Marketing strategy's goal is to educate your potential customers. This entails sending personalized content to the account you've chosen until the likely profile converts into a paying customer.
Analyze the outcomes of using ABM Marketing.
How can you tell if the ABM was successful? Simply put, you should measure the outcomes of all processes, from account selection to fundraising campaigns.
The business impact of implementing Account-Based Marketing is used to calculate metrics. Consider the following:
Sales opportunities created as a result of the campaign;
Campaign success rate;
The total number of people who have been affected.
Examples of Account-Based Marketing or ABM marketing
When determining which campaigns are best to impact your ideal customers positively, you need to customize every aspect. The tactics used to depend on the business.
Now, let's show you some examples of Account-Based Marketing:
Emails
Email marketing is a popular and effective marketing strategy. Sending direct messages to potential customers is a great way to communicate.
You can send interesting information to your ideal customer profile via email, strengthening the relationship and winning them over.
Events
Holding events is a perfect opportunity to persuade ideal customers. Some of the most common activities when using ABM are as follows:
Dinners;
VIP Events;
Personalized gifts.
If you decide to use this example of ABM marketing, you must follow the events. Thus, you will know the results and assess whether your business should continue with this type of activity.
Web Seminar
Also known as a webinar (or webinar), these seminars are live, and it is valid to customize them for the ICP. In this way, they are relevant to those who decide to see it.
Paid Advertising
Paid ads on networks or PPC (pay per click), a type of digital advertising, are the most common types of ads used in Account-Based Marketing.
These are the most effective methods for reaching out to your ideal customers.
An account-Based Marketing Strategy is a fantastic choice!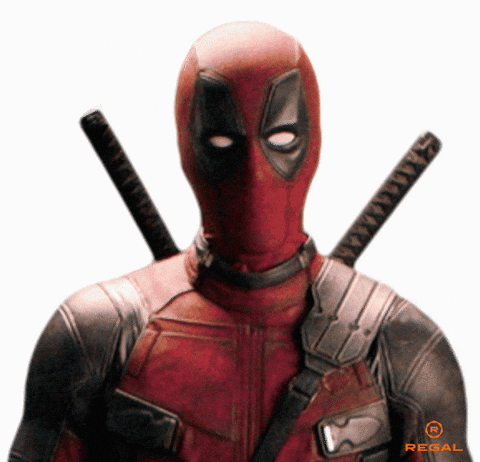 ABM is for you if connecting with potential customers is difficult for your company. It allows you to reach the proper people through campaigning and, as a result, sell more.
Account-Based Marketing is simple to implement. All you have to do now is make sure you're following the correct steps, and you can start reaping the benefits for your company.