Every business owner wants as many qualified leads as possible, but it can be challenging to know where to start with so many methods to try. We'll look at a tried-and-true solution in this article: lead magnets. We'll go over what this is and how to use it, followed by several examples. Give it a try!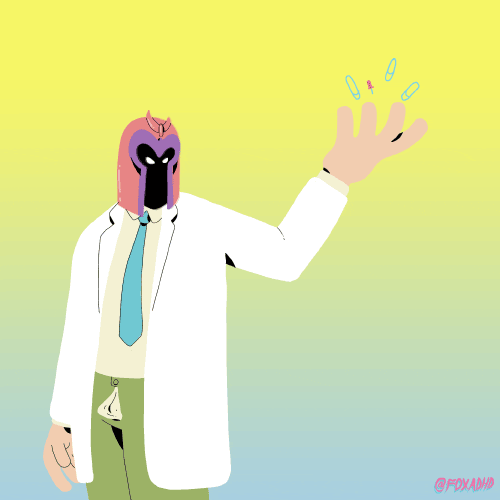 Definition of Lead Magnet
A lead magnet is a free piece of material (a template, a checklist, a case study, etc.) that is usually available to the public but is provided to an email subscriber in exchange for their contact information. Lead magnets are often created to answer an issue your target audience is experiencing. They are simply an informative incentive designed to increase trust and conversions.
To boost the perceived value of email subscribers and drive additional engagement, lead magnets should be exclusive to them.
The quality of your lead magnets, on the other hand, can make or break whether customers engage with them. Here are a few things to consider when manufacturing lead magnets:
Test before releasing: Before releasing any lead magnet, run it by a small group of folks that suit the persona you're aiming for. Request feedback from them and make any required modifications before going live. If you don't do this, the lead magnet will likely not be what your audience wants.
Produce pertinent content: Make sure your content is relevant to your target audience — if it isn't, no amount of design will save it from being overlooked.
Why Do Companies Need Lead Magnets?
Many organizations utilize content marketing to attract leads and consumers, but it can be tough to get started. You must devote time and effort to generating high-quality material that people will want to read. You must disseminate it so that others will become aware of your company.
It's a terrific way to get noticed, but one of the most acceptable methods to catch potential clients' attention is through lead magnets.
Come lead magnets for a variety of purposes, including:
They are one of the most effective strategies to generate leads and create your email list, which is frequently the first step in nurturing prospects into sales.
They can also assist you in moving prospects through your sales funnel by offering relevant material at each stage as their engagement with your business grows.
Lead magnets can even be used to promote your products and services. Think of lead magnets as more than just a tool for increasing sales—use them to create leads so that you can increase sales!
You may use lead magnets to establish an email list of people interested in your business, add them to your team, and continue interacting with them over time as you build your brand.
How to Create the Ideal Lead Magnet
A lead magnet is essential for any web marketing plan because it can help you gain new clients/customers. But first, you must define a clear goal for it. Why do you require it? How will it benefit people? What will your call to action (CTA) be?
To make a good lead magnet, you should do the following:
Step 1 – Recognize Your Target Audience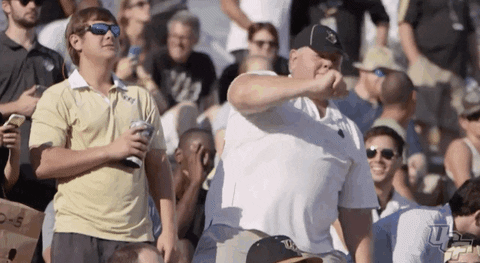 What types of consumers are likely to be interested in your product? What are their concerns? Don't think about your current customers because they are already aware of your product or service and are simply looking for new methods to use it. The target audience is people who are unfamiliar with your brand. These are the people who must be persuaded that they require your goods or service. As a result, you must devise an offer that addresses their wants and piques their interest in what you have to offer.
Step 2 – Establish the Worth of Your Proposition
If you want to create the ideal lead magnet, you must first establish the value of your proposition. Remember that most people will not seek a remedy until they have already begun to experience a problem.
Trying to persuade them to buy something they don't need is not only useless, but it can also damage their brand loyalty to your organization, which will be difficult to regain.
So, how valuable is your lead magnet? What issue are you attempting to tackle for your prospective customers or clients? Be detailed and specify the exact result that your lead magnet will produce.
Step 3 – Study Your Competitors
Creating a good lead magnet can help you increase your list quickly and earn more money from your marketing activities. However, starting from scratch is not always easy. You may save time and create a better lead magnet by studying your competitors' existing examples.
You must determine what your competitors are doing well and incorrectly to ensure that you are doing better. What kind of lead magnet does your rival provide? Is it free, paid, or a combination of the two? What is the offer's positioning? What is the tone of the copy? How frequently do they send emails with this lead magnet content?
Step 4 – Select the Appropriate Lead Magnet
Consider what form of material would be most beneficial to the folks you're targeting before creating your lead magnet. Lead magnets have traditionally been whitepapers, e-book PDFs, or other downloaded items, but many additional choices exist. Some marketers may construct a video course and use it as a lead magnet. Whatever your lead magnet is, make sure it provides genuine value.
What Kinds of Lead Magnets Are There?
Online marketers widely utilize lead magnets to develop email lists and cultivate relationships with prospects. Lead magnets can be quite successful; however, not all lead magnets will suit your company. It's critical to experiment with several lead magnets to see which are most effective for your business and resonate most with your target demographic.
Lead magnets are broadly grouped into three types:
Product-specific lead magnets — Product-specific lead magnets describe and showcase your product. They might be a product brochure, an e-book, a video, or any other sort of content that explains the benefits of your product to your customer. These lead magnets can be used to notify your customers about new products or updates from your company.
Entertaining – Not every lead magnet you send out needs to professionally discuss your product or service. Delightful lead magnets show what it's like to conduct business with your firm in a lighthearted way. People sometimes prefer a lighter approach to the severe side of the company.
Guidance/Best Practices – This form of lead magnet provides readers with advice and suggestions on a specific topic, allowing them to address a problem they are experiencing. It might help you position yourself as an expert in your field by showcasing your knowledge based on firsthand experience. If you have information or expertise, converting it into learning assets such as an e-book, video series, or checklist can dramatically increase the reader's value.
6 Excellent Lead Magnets to Use in 2022
1. Whitepapers
Whitepapers are well-researched publications on business-related topics. They provide value to individuals who read them and entice readers to contact you for more information or assistance. Whitepapers are typically between 1,500 to 10,000 words long, though shorter versions can also be helpful. They should be very relevant to your company and provide the reader with good value for their time.
2. Webinars
On-demand webinars are one of the most popular types of lead magnets used by businesses today. They engage audiences, convert leads, and serve as a logical follow-up for folks who are already in your audience. A webinar allows you to present all the thoughts and research into a project, receive direct feedback on your ideas, and tweak them in real-time.
3. E-Books or mini-guides
Mini guides, sometimes known as e-books, are similar to whitepapers but lack data and in-depth research. They, like whitepapers, are frequently specific and lengthy (typically 10-30 pages), but they are written in a conversational tone. E-Books answer a particular problem; they're often conversational and typically shorter than whitepapers because they don't contain as much information.
4. Online Courses for Free
An online course might be as simple as a series of videos or as complex as a training program that is interactive. Lessons don't have to be overly thorough; they can be as long as it takes to appropriately educate the skills you wish to impart to your audience.
5. Polls, Surveys, and Quizzes
Quizzes, surveys, and polls have interactive features that allow you to learn more about the prospect's requirements and interests while browsing your website.
Surveys can learn what your customers like about your organization and identify market segmentation niches.
A quiz is a brief interactive survey that focuses on a single topic, such as whether customers are satisfied with their present service provider.
Polls are ideal for use on social media and community websites. Use a poll to ask customers what features they'd like to see in a product or service or how they feel about your company's direction.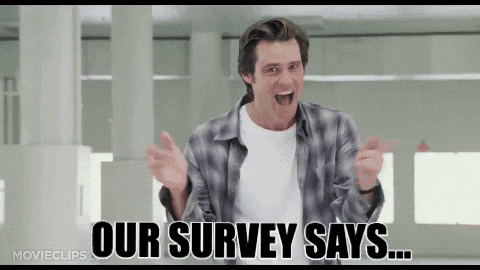 6. Case Studies
You've probably encountered case studies on websites that are open to the public rather than as gated content. This is an excellent method for displaying your E-A-T to search engines while also establishing your reputation and trust with prospective clients/customers. Using case studies as a lead magnet and making them gated content, on the other hand, can be highly beneficial. Make a lead magnet case study more comprehensive and detailed, and perhaps provide some insight into the strategy that aided the business included in the case study.
Final Thoughts
A lead magnet is an exceptional approach to grow your subscriber list and begin exchanging value for contact information. It's a tried-and-true method for getting individuals to join your email list, and it can be the catalyst for a lot of future money. Choose a piece of relevant material, incorporate some marketing messages into it, and you've created a ready-to-test lead magnet.