We can't deny: videos have transformed the way we consume content on the Internet. According to CISCO data, 82% of online traffic comes from them, that is, this has become the favorite format for users.
The main social networks already have exclusive resources for video broadcasting. If video marketing was once considered a secondary tool, today it is essential for any organization that wants to stand out in the market and in the online environment.
Follow this article and understand everything about the strategy. Learn what it is and how to apply it daily. Check it out.
Why invest in this strategy?
To better understand why and how the video marketing strategy can be advantageous for companies, we have separated the six main reasons and benefits. Check them out:
1. Videos are a great alternative to increase traffic to a company's digital channels
Organic traffic is one of the main goals for any business that wants to succeed with digital marketing, and videos promote this benefit.
According to a study done by Wyzowl, 86% of organizations that use video marketing in their strategies have noticed an increase in their organic traffic.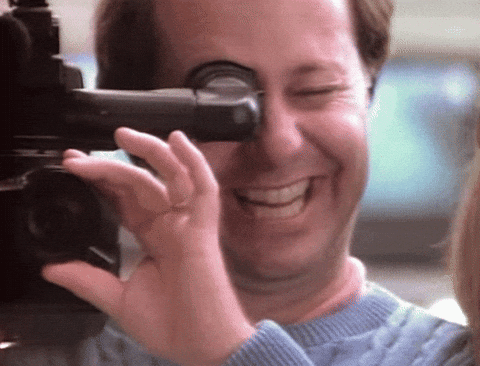 2. Return on Investment
ROI (Return on Investment) represents all the concrete results from a strategy adopted by a company, such as lead generation and increase in the number of sales. In this context, video marketing, being a type of content that is widely consumed, brings more visibility to a brand and does very well in these returns.
3. Videos are easily consumable
The phrase "a picture is worth a thousand words" has never made more sense. This is because people usually identify easily with video marketing content, due to its dynamic and didactic nature, if it is well planned.
4. Strengthening of the relationship between consumers and brands
Digitally made purchases increased by 32.4% in 2020 in US. However, there is still some resistance from some consumers to make this type of purchase. This happens mainly because of the lack of physical contact with the products.
In this context, video marketing becomes the ideal alternative to solve this problem, in a more assertive way. They give the feeling of greater proximity by showing, in fact, the functionalities of a given product.
Videos can also be used in email marketing
According to data from the Statista website, by 2024, the number of email users will reach 4.5 billion. This represents more than half of the world's population.
Therefore, it is a fact that email marketing remains a great way to nurture leads, promote ongoing engagement, and build customer relationships. When developing the strategy, it is necessary that the e-mails are attractive to arouse the curiosity and engagement of the audience.
In this context, videos can be great formats to apply! Many companies think that the audiovisual does not fit into the e-mail, but it is possible to create a campaign using the format efficiently.
Surveys in the area have already confirmed that the use of videos in e-mail marketing can increase the click-through rate by up to 300%. This is because the users can't contain their curiosity and make sure to check the content.
Videos can also help customer retention and loyalty
Loyal customers can spread a product or brand by word of mouth, becoming the bestsellers. In addition, their feedback can also make all the difference for people who are looking for references and want to make sure that they will make the best purchase.
Therefore, testimonial and user experience videos are a great alternative to help attract new customers and work on customer retention and loyalty.
Types of video to use in your marketing strategy
You can apply video marketing as a tool in your strategy through several types of formats. We have separated the main ones to help you understand what makes more sense in your case. Check them out:
Quick Tips
This format represents a series of short videos, usually recorded vertically, with valuable tips for users on a certain topic or subject they have mastered. It has gained much popularity due to apps such as TikTok and Kwai.
Creating content of this type makes it possible to create a large volume of relevant publications with great agility. Moreover, the easy consumption facilitates engagement, arousing the interest of consumers to seek other more in-depth materials or even check out what the brand has to offer on its website.
Tutorials
This format is also widely used by brands and valued by the public. They can be done in the format of a video lesson, webinar, screencast, among others.
As the contents of this type of video marketing deal with technical subjects, which can be complex most of the time, users seek it as an alternative to understand clearly, instead of reading massive texts on the subject.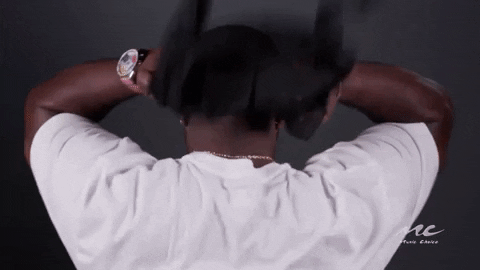 Teasers
This is another type of short video that brands use in their strategies, but this time working with provocation and expectation generation about some novelty that is about to come.
Just like a movie or TV series that launches teasers to instigate the public to watch the production in its release, products, and services can also be the protagonists, generating curiosity for some novelty relevant to your persona.
Event coverage
Companies that usually participate in events can opt for this type of video marketing in their strategies. In this case, it is possible to approach the main attractions, such as those in which the brand is participating, among other points that may interest your audience.
Live broadcasts are often very successful and generate a lot of engagement.
Institutional
Instead of acting only on the printed production or single photos as institutional material, videos can also be a great option to transmit the values that the brand defends and its quality standards, strengthening the branding and giving a much greater depth than other alternatives.
Interviews
Depending on the market niche, interviewing professionals who are experts in their field can bring more authority to your brand's content, and this is certainly a type of information that can attract the attention of your audience.
Product Demos
Product or service demonstration videos are a great alternative for your content and bring more authority to your brand. Don't forget to broadcast them at strategic points of contact, such as the home page or landing pages of your site, so that a larger number of people have access.
Many businesses, which are now huge, such as Dropbox, started through simple explainer videos, which boosted the number of customers. Be sure to consider the option to transform your company's sales.
How to put video marketing in your strategy?
We've highlighted below a step-by-step with tips for crafting spectacular content for your brand by implementing video marketing into your strategy. Take a look: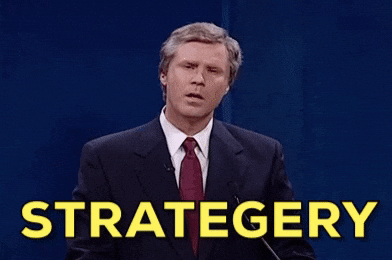 1. Define your goals
This is the first step. To create the best video marketing strategies, you need a very well-structured and defined motivation. So, map out if the goal is conversion, engagement, among other options.
2. Know who your persona is
The persona is the representation of a fictional figure of your audience, with all the essential characteristics, such as motivations, needs, fears, objects, among other crucial points.
At this stage, to help a particular company to have a greater notion of its public, it is necessary to have the answers to the questions below:
What are your audience's favorite networks?
What are the most popular video formats?
How available and frequent are your audiences to watch videos?
How will your audience benefit from your videos?
3. Establish the types of videos to be produced
With the persona and target audience defined, you need to understand which video format will be the best option for your content. One option is to do some benchmarking, understanding what your audience thinks and comments on competitor brands' videos.
What type of information do they find, and what do they request in those videos? Think of something that is missing in the competition and look for your differential. Always be on the lookout.
4. Choose the channels in which you will operate
It is not news that social networks are a reality for all profiles of people. Choose the best channel to host your content, considering who your audience is.
5. Have an editorial calendar
To make the best follow-up of your content strategy with video marketing, have a plan with all the schedule and frequency for the insertion of these publications, following the interest and the objectives of the brand with the campaign.
The tests are essential to evaluate whether the project is working or not and, from the results and feedbacks, it is always important to apply improvements and optimizations to increase the results and have more engagement.
Glad you made it this far, now that you have more in-depth knowledge about Video Marketing, how about applying it and start reaping the results quickly?
Be sure to check out the other posts here at Beyond The Marketing, I'm sure it will add even more knowledge to you.