SEO has countless different things that a newbie who is just starting out in SEO can find very intimidating and overwhelming. SEO can be easier than you think if you go in the right direction and work hard to learn. It's important to know that SEO is continually changing, but the general idea behind it stays the same.
As you read this, we'll go over a few things that will help your business understand the basics of SEO and the basics of SEO to help you start with SEO. Let's start now!
SEO: Where to start?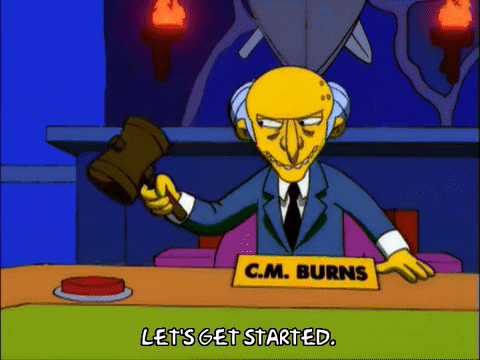 One of the best things you can do for your business is to start by making a website that helps your business grow its online presence and become more well known. If you want to save money, start with a subdomain on sites like Wix, Weebly, HubSpot, and so on. From there, you can start making things that you want other people to see or learn about. A piece of content doesn't always have to be in the form of text, either. Use videos, social media platforms, and tutorials to add more content to your site, as well as different ways to do this.
It's then possible to try out different formats to see which one works best and which one does not. When you run A/B tests, you can see which formats, colors, fonts, and designs people like and which ones they don't like. There's no better way to improve the overall quality of your website than to try new things and see what doesn't work. There are many ways to start your SEO, but having an online presence, content, and a format that has been tried and worked well are the most important things to keep going with SEO.
SEO can be changed.
SEO has many layers and complexities, but it can be controlled and directed in the way you want it to go. When it comes to SEO, it's up to you to grow it how you want. Here are a few things your business should think about when it comes to SEO:
Investments can be made where they make sense. You can invest in a domain name, web hosting and site themes as well as general technology like security and shopping carts if they make sense to you. Do what's right for your business. The money you spend on things that won't improve your business or grow will be a waste of money.
Growth means adding content: If you want to grow your website, you need to write more. Whole parts of your site, a paragraph on an existing page, or more landing pages can be added to your site. As well as being creative, you should also add different types of content to your site as well. Tutorials, how-tos, informational posts, and industry news are some examples. When you answer common questions that people ask, even if you don't know the answer, it can help with your SEO and your site.
The best way to get free links is to work to promote or post on other sites, or leave useful comments with links. If you do this, it can help your website have more credibility and authority. Directories are great places to add your own information, especially if you work in a specific field. You could also pay someone to help you share or exchange links.
Remember that SEO takes time. It doesn't happen quickly. Because of this, your site doesn't have to be perfect all at once.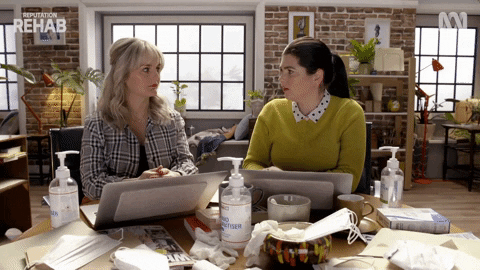 Reputation of the Brand
As a business, it's important to build value and trust for your brand. Trust helps someone decide to buy from you. This can be powerful over time. To help your brand stay relevant, get your name out there and make people think of your brand when they think of something they remember. When you make sure you're the best choice for what you're selling, this helps to build your brand.
Explain what your brand stands for if you want people to know it. It could be because of your price, services, features, or other things that make you different from the rest. Why would someone buy from you or use your service? People need to believe in your brand if you build value into it. Is it the way you do things, the better price option, or how you train people that's the reason? Add value to your business to get the best results.
Another thing you should work on is having a unique and consistent voice through your branding as well. Make your brand reflect who you are and what you think and how you act. Keep it up when you're yourself. Love yourself and don't try to be someone else. It will be more difficult to keep up when there are numerous voices or points of view in the same place. When people think about your brand, they look at how you show your business.
Organic Visitors
Make sure that you know who is coming to your site and why.
Gather data: The best way to get data is to use tools like Google Analytics, Open Web Analytics, Omniture, Domo, and so on to get it. Tracking where visitors go and what they do is important information for your business to know, so you can make the right decisions and moves for your website and products and service. You'll also be able to change and tailor your website to what people like and like. This will also help you.
Traffic source: This is how you figure out where your traffic comes from. You might find that a certain medium (email or social or organic or direct) works well for your brand when you look at where your traffic comes from. Your sources should be split up into different groups, so you can build on what works and spend less time on what doesn't. This will also take some time, but you will learn more overtime.
Interaction: Track a few people and see how they use your site. Do they move around or go to the pages you expect them to? It doesn't matter what they are doing when they get to the site. Test where they come from and what they do.
Keeping track to your visitors
Action tracking helps you learn more about how your customers use your site and what they might do if they were to. Having some goals for what your customers should do when they visit your site is essential. There are a few here:
Determine actions: In this example, we'll figure out what we want our customers to do. People should do what you want them to do. Is there something you want them to do? Set up ways for your visitors to do whatever it is that you want them to do.
Tag actions: Use tools to learn more about what people do. When you know where your customers go on your website, your business can figure out where to spend money.
Refine actions flows: As with your website and content, test how you get your audience to do what you're telling them to do. A button could be turned into a picture, or text could be turned into a video.
Determine Lead Attribution: Based on the data you have, you can figure out how to figure out how much money you could make. It's possible to figure out how many people came to the site by looking at how many people came from the site (a direct source converts more than an organic source). If you have action data, you can figure out how much money you could make based on the value of the action. Form fills can sometimes be more important than emails. You should ask your business if what you're doing is good for your business.
Conclusion
Making and promoting your website is the first step. Then you need to see if your website is doing what it's supposed to, and then give credit to the people who helped make it happen. As long as your business is getting a certain amount of traffic and revenue, it can start digging into what's making the money.
SEO is essential if you want to know where your money or ROI is going. Review all the ways that your business could make money. Then, see how they all stack up against each other. It's significant to compare how much money you make now to how much you thought it would make. This makes it easier to figure out how much traffic or how many people did something.
Do not forget, if you do not have the knowledge or time to delve into all these topics, there are excellent SEO professionals who can help your company, even if it is small, think that the investment you make in SEO, unlike PPC, is not momentary, and the results tend to be chronic.