Programming knowledge makes digital marketing professionals more valuable. By learning about websites, applications and software, marketers can better optimize their marketing strategies and resolve technical issues.
For that, you don't have to master Python, JavaScript, and other programming languages. Furthermore, you do not need to develop complex algorithms that solve every problem globally. If you are familiar with web development basics, you may create Digital Marketing solutions and become a more differentiated professional.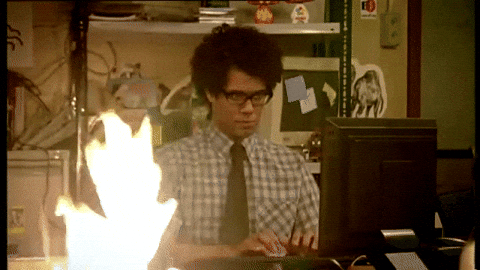 This article explains how programming contributes to Digital Marketing and how to optimize digital strategies using programming. Keep reading to learn more!
What is the relationship between programming and digital marketing?
Digital marketing is driven by programming. Companies must have a website to have a consistent digital performance. There are also mobile apps and blogs available in some cases. Software and other solutions can also be developed.
Programmers and developers are needed for all of this, as they must ensure the most optimal user experience possible. Coders write the code that drives these applications and react to users' interactions. Creating an efficient system is only possible with well-written code.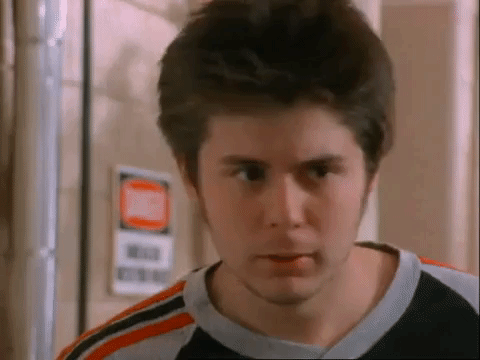 Computer programs play a crucial role in more complex technology, such as artificial intelligence and automatic machine learning. This type of application is robust data analysis and treatment, which can be used to generate intelligence for decision-making and the development of advanced digital marketing strategies.
Programmers are responsible for developing algorithms for that purpose. These programmers must write programs that can handle vast amounts of data to be beneficial to companies and meet the expectations and needs of users.
Data science allows for in-depth study and even predictions about the market and consumer behaviour. Companies who understand how to deal with Big Data can thus produce business intelligence and get a competitive advantage in the market.
Machine learning and artificial intelligence in digital marketing
Artificial intelligence is the branch of technology that creates systems and algorithms that enable machines to think and do human-like jobs. They can reason, uncover meanings, assess their surroundings, learn, and make decisions much like humans. However, this occurs with far more processing power and fewer errors than the human brain.
Machine learning is one of the methods by which this can be accomplished. They require vast amounts of data and algorithms to understand patterns and continuously learn as new information is received. As a result, systems can make decisions and generate business intelligence independently.
Although we may not know it, this type of solution is already present in many applications in our daily lives. When you use Google, talk with a website chatbot, or get a product recommendation from an e-commerce site, you deal with artificial intelligence systems.
On the other hand, this type of technology can be just for internet behemoths and is still unreachable for most businesses. On the other hand, small and medium-sized firms can use programs and algorithms to automatically process and analyze data, gaining agility and intelligence in decision-making.
7 Practical Programming Applications in Digital Marketing
We've included some practical applications to help you understand how programming is utilized in Digital Marketing. They can range from simple websites and apps to more complicated systems like chatbots and product suggestions. Let us proceed to them:
1. Creation of websites and applications
The building of websites and applications and Landing Pages, plugins, scripts, and other sorts of solutions is the most evident application of programming in Digital Marketing. Web and mobile development rely on establishing codes that allow machines and humans to interact.
These regions are divided into two parts: the Front-End (user side), which creates the codes for the machine-to-user interfaces, and the Back-End (server-side), which programs the principles that connect the application to the database. Dice. Most programmers specialize in one of these areas.
2. Search Engine Optimization
SEO is the process of optimizing websites and web pages so that they rank higher in search engines, notably Google, the world's most popular search engine.
A series of optimizations and tweaks to the pages are required to optimize this positioning, which frequently necessitates more technical coding knowledge. SEO tactics that meddle with programming include removing unneeded spaces in code, increasing site speed, and developing responsive pages.
3. Market Segmentation
It is feasible to target ad campaigns to users as the algorithms learn about their habits. Advertising platforms utilize machine learning techniques and programming to recognize behaviour patterns and target the most relevant ad to each individual.
As a result, segmentation becomes considerably more accurate, based on objective data than generic audience criteria such as age, gender, and location.
4. Forecasts of churn
Programming allows you to evaluate historical data to make better future judgments. In data science, this is referred to as predictive analytics.
This type of study can assist businesses in dealing with the churn rate, which is calculated by dividing the total number of consumers that cancelled a service by the total number of active customers at the start of the period.
It is feasible to examine customer data and estimate which ones are more likely to cancel a contract or remain in the company's database using artificial intelligence. As a result, solutions for retaining these consumers and avoiding income loss are conceivable.
5. Product Suggestions
You may also use programming to construct product recommendation systems. Users and customers leave hints about their tastes and interests when interacting with a website or e-commerce.
A personalized recommendation system can then recommend products and services more likely to like and purchase. This can happen in the virtual store's shop windows or when delivering Email Marketing, for example. As a result, customized offerings are more likely to gratify the customer while generating income for the company.
6. Chatbots
Chatbots are artificial intelligence systems that have been built to interact with other individuals like humans. The problem for chatbots is understanding human language and responding intelligently, rather than simply repeating pre-programmed sentences that can make human-machine interactions challenging.
For example, in customer service, robots learn frequently asked questions, comprehend what individuals want to know, and offer the information they require by conversing with them.
7. Pricing that changes dynamically?
Perhaps you've seen pricing for airline tickets, lodging, or transportation via an application that fluctuates frequently. This is due to dynamic pricing, which is dependent on the programming of intelligent systems.
The computer compares supply and demand for items and services and other factors such as events, weather, and holidays in the period to establish pricing in real-time. Except for creating the machine learning system, none of this is dependent on human intervention.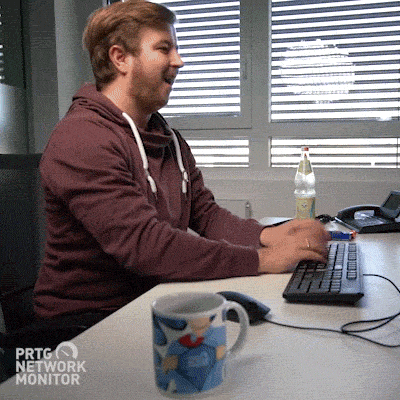 Is it necessary for me to be a programmer to use programming in Digital Marketing?
Professionals in programming and development are known as programmers and developers. They may create simple and complicated systems, websites of all kinds, artificial intelligence software, and various other solutions that necessitate code development.
As a result, they can also work in Digital Marketing and design applications such as those stated previously. However, you do not have to be a programmer to use programming in Digital Marketing.
Knowing the fundamentals of programming already aids Digital Marketing professionals in understanding the codes underlying websites and applications used in their operations. With this expertise, you may communicate with programmers who are part of the team to design a page, optimize, or alter the site, for example.
With further understanding, a Digital Marketing professional can create solutions that optimize their tactics. Of course, with additional knowledge or programming skills, anyone working in Digital Marketing becomes a more complete professional.
What a marketer should understand about programming
Programming and digital marketing exist in the same world: the internet. As a result, learning to code tends to assist marketers in developing better solutions and tactics.
Following that, we'll go over the key concepts and languages you'll need to know to understand and build your first codes. Examine out:
Logic for programming
Understanding programming logic entails knowing how to write a website, software, application, or other application forms so that the machine correctly interprets what it should do. This understanding is fundamental to learning every programming language, its logic.
HTML
HTML can be found in the code of practically every website and page you visit on the internet. As a result, it is essential to understand web creation and optimize a website using SEO. It is a markup language used to define the meaning and organization of information. It is typically used with CSS and JavaScript.
JavaScript
JavaScript is a popular web development language. Rather than generating static sites, it adds dynamics to them to interact with the user and create a better experience. You can use this expertise to add scripts to pages, such as Google Analytics code that reports site data.
CSS
While HTML establishes structure and JavaScript adds dynamics, CSS makes web pages more visually appealing. A style sheet language sets a website's colors, fonts, and other editing options in a single document. It is also necessary for providing a more relevant and engaging user experience.
SQL
SQL is a query language for organized databases. Its purpose is to execute commands in databases so that the pages interact with the users correctly and deliver the answers and information they require. With this understanding, you can start dealing with data and interpreting it to extract data from it.
Python
Python is one of the most popular programming languages today because it has basic logic and is simple to learn and apply. Python excels in machine learning and data science applications, despite its ability to be used in web and mobile development due to its vast processing power. You may start designing more sophisticated systems with this language.
Marketing teams might benefit from the services of programmers.
Marketing teams might include individuals from a variety of disciplines. Those who work in Digital Marketing have a broad perspective but lack particular and advanced skills in programming and design, which are critical in this field.
So, if a corporation wants to put up a comprehensive, multidisciplinary marketing team, it can rely on programmers.
As a Digital Marketing expert, you can learn programming to comprehend the codes better and engage with these individuals. However, you can also complete programming courses and write your code.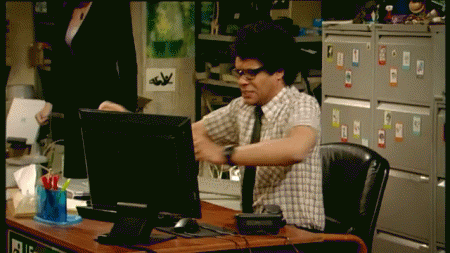 As a result, understanding programming, the primary languages, and code logic will help you get better Digital Marketing results.
With this knowledge, it is possible to improve the user experience of websites, pages, applications, and their Google ranking. Artificial intelligence system programming also enables dealing with vast amounts of data to construct advanced algorithms, generate business intelligence, and make more intelligent judgments.