Are you having a hard time deciding on a career in digital marketing? Start a job in digital marketing but aren't sure whether it is the right choice for you. Are you willing to reach many people? There are countless reasons to look into the value of a digital marketing course if you say yes to any of the questions above. Even though digital marketing has been around for a while, people still don't believe it can be a good job. You are no exception.
Many people don't know that digital marketing has been around for a long time in the field of marketing! So, there are many chances that you didn't want to be a digital marketer when you were younger.
But today, there are considerable benefits to working in this fast-paced field, and digital marketers have a good job outlook. In the near future, the area is going to grow at a fantastic rate. As a result, you can think about digital marketing as a career in 2022 because it has a lot of room for growth and benefits.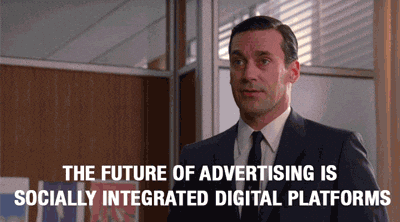 There will be many people in 2021 who need digital marketing
It's now becoming more common for businesses around the world to have a website because people are more likely to have a smartphone and because the internet is becoming more popular. Because of this, the way and method of marketing are changing as well.
The most cost-effective way to reach out to new customers is through digital marketing, so countless businesses are using it.
In addition, it has also been found that digital marketing is a lot better than traditional marketing. Digital marketing is becoming more popular because it's easier to get customers to interact and engage with you, it costs less to market and advertise, and it's more effective than traditional marketing.
Video, surveys, and webinars are all ways that brands can interact with customers through digital marketing.
It's a little better for people who work in digital marketing because digital marketing is one of the best-paid and most sought-after jobs out there. It's also possible to get a job with digital marketing that is full or part-time, too.
According to the Bureau of Labor Statistics, there will be more jobs for people in the marketing field by 2026.
What Is the Demand for Digital Marketers?
With 860,000 job openings, LinkedIn says that the "Digital Marketing Specialist" job is one of the top 10. Social media, content strategy, SEO, analytics, and more are some skills people want in digital marketing.
Because there are so many different parts to digital marketing strategy, there are countless jobs that deal with that subject. Because the industry is in trouble because it doesn't have enough people who know how to use digital tools. LinkedIn did a survey and found that there aren't enough people who work in digital marketing in some of the biggest cities in the U.S.
If you want to work in digital marketing, but there aren't enough people to do it, now is the best time to start.
How to start a job in digital marketing
As you get started in digital marketing, it's important to know what the main specialties are in the field. There are numerous jobs in digital marketing, and each one has its own set of skills that you need to learn.
Email marketing
Email marketing is pretty easy to understand. You send emails to people on specific lists. But it's the ability to target that requires many different skills.
There are a lot of marketing emails that are sent out to groups of people who want to buy things or find out more about what they offer. They're also sent out a lot to get people talking, even if there isn't a hard sale. If you work for a company that sends emails, it's your job to try out different subject lines, text, and formats to see which get the most attention.
Average salary for Email Marketing Manager: $65,834 (source: Glassdoor)
Search Engine Optimization (SEO)
Search Engine Optimization is likely to play a big part in digital marketing, no matter what. It's the heart of every piece of content that's written because all content is meant to be found.
SEO specialists have a good chance of getting a job in digital marketing. There is a lot of demand for people who know about social media, content quality scoring, competitive analysis, mobile search, and website analytics, as well as how to use them. To get the most traffic on the internet, all of these bases must be covered.
Average salary for SEO Manager: $62,621 (source: Glassdoor)
Copywriting
Digital marketing is a lot of writing. As you learn more about it, you'll see how much writing is involved. Copywriters write many different things, like taglines, product descriptions, emails, ads, and more. They also write direct mail and write scripts for videos.
If you want to become a copywriter, you need to be good at writing, but you also need to be creative and curious. A big part of their job is getting people to pay attention in a world that is full of other things.
Average salary for Copywriter: $58,465 (source: Glassdoor)
Content Writing
At the beginning of digital marketing, content writing and copywriting may look like the same job, but as you learn more about the field, you'll see that they're two extremely diverse jobs!
Content writers focus on longer-form content that draws people to the site and helps them through the sales process. When they write whitepapers and case studies, blog posts, and eBooks, they help people learn and keep them coming back for more.
Average salary for Content Manager: $56,779 (source: Glassdoor)
Social Media Marketing
As you know, social media marketing is a big part of digital marketing, but not everyone knows that. Social media managers use networks like Facebook, Twitter, Instagram, and LinkedIn to spread the word about brands.
Social media managers make campaign strategies, videos, and graphics; they also look at audience trends to make sure they're in front of the right people. Often, the person in this job must be able to work outside of normal business hours to answer incoming messages. This job combines writing, design, and project management. You need to know how to market and build communities in the digital world.
Average salary for Social Media Marketer: $50,473 (source: Glassdoor)
Advertising
The field of advertising has changed a lot over the last few decades, with digital advertising taking the lead in digital marketing.
Advertisers are in charge of finding the right products for the right people. They build relationships with media brands, so they can figure out what types of content work best for each outlet and work out rates and terms that both sides like. Competitive creatives who want to work in a fast-paced, people-oriented environment should look into digital advertising.
Average salary for Digital Advertising Specialist: $51,272 (source: Glassdoor)
Search Engine Marketing (SEM)
Frequently, people think that Search Engine Optimization and Search Engine Marketing are the same thing. The main difference is that SEM has paid tactics. SEM managers look at keyword trends to see what people are looking for and figure out how much to pay for certain terms so that company pages show up in search results. It's a mix of SEO and advertising that helps bring people to the site.
There are countless tools and platforms that can help you research keywords, manage your bidding, and run A/B tests to see which changes work best. SEM managers must be very analytical and use a lot of data to be successful.
Average salary for SEM Manager: $74,399 (source: Glassdoor)
A few facts about the digital marketing
In a recent research, Zippia calculates demographics and statistics for Digital Marketing Managers in the United States using a database of 30 million profiles. For accuracy, they compare yours projections against BLS, Census, and current job vacancies data. Zippia's data science team discovered the following after conducting significant investigation and analysis: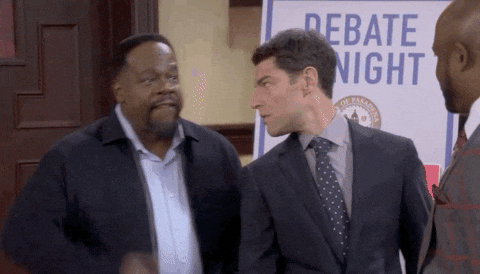 In the United States, there are now around 40,828 Digital Marketing Managers employed.
Women make up 42.0 percent of all Digital Marketing Managers, while men make up 53.9 percent.
An employed Digital Marketing Manager is 38 years old on average.
The most common ethnicity of Digital Marketing Managers is White (71.2%), followed by Hispanic or Latino (12.0%) and Asian (9.7%).
The majority of Digital Marketing Managers are located in NY, New York and IL, Chicago.
In Chicago, IL, Digital Marketing Managers are in high demand.
The average annual income for a Digital Marketing Manager is $87,403.
Digital Marketing Managers are paid the most in the media industry.
The annual average wage in San Francisco, CA is $110,440, the highest in the United States.
The typical starting salary for a Digital Marketing Manager is $60,000.
In 2021, women will earn 95% of what men earn.
The top 10% of highest-paid Digital Marketing Managers can earn up to $125,000 per year.
LGBT people make up 9% of all Digital Marketing Managers.
The best state to live in for Digital Marketing Managers is New Jersey.
In comparison to private organizations, public companies are more likely to employ digital marketing managers.
Conclusion
Digital marketing is one of the jobs that has seen a lot of growth even in a bad economy. Thus, digital marketing professionals have become the most sought-after people in the field, and they get paid very well.
When you have good digital marketing skills, you can also start or grow your own business and make money from it. With digital marketing skills, you can also easily move into a new field. You can also do well in a recession if you have good digital marketing skills. If you want to work for yourself in 2022, then digital marketing is a good choice. There is still time to join the class.