It was best to get people to your website before social media came along. SEO (Search Engine Optimization) was the best way to get people to your site. You could also build an email list and let people know when you added new content. Most people today have more friends on social media than they do on their email or through SEO.
When Facebook came out in 2006, the only people who cared about followers and "likes" were people who were over 13 and had an email address. As of late 2007, 100,000 business pages had joined the personal profiles of more than a million people. This led to the creation of Facebook tools that were only for businesses as well.
Thirteen years later, almost everyone knows that social media can send a lot of traffic to your business site. Facebook and Instagram can help your brand become more well-known. This can lead to more visitors if you know how to use each platform. To get the most traffic from social media, we're going to look at the most popular sites and show you how to get the most out of them.
Facebook
With more than 2.45 billion people who use it every month, Facebook is the place to be. It doesn't matter if you sell B2B or B2C, because it has many resources and abilities to get people to your business site. If you want to get the most from Facebook, read on for a few tips.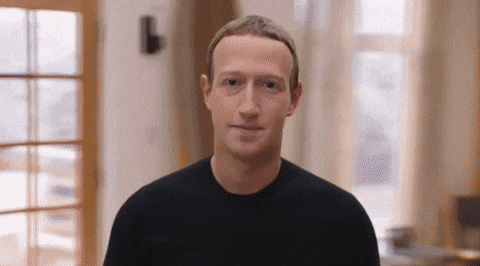 Optimization: Make the most of what you can do with your Facebook business page
When you use Facebook, consider your page to be a way to get to your main site. As an example:
Use photos that are interesting and high-quality.
You should tell a good story about your brand in the "About" section. You should also include all the important information, like the URL of your website.
Add the right call-to-action buttons, like "See Offers," "Shop Now," or "Watch Video," to your web page.
This is like a storefront. Make it impossible for people to pass you by.
Analyze the popularity of the posts you write.
To find out which posts are the most popular, look at the 'Post Types' section of Facebook Insights to see which types of posts are most popular. People who visit your site will be able to tell you what works and how they interact with your content so that you can make more relevant posts in the future.
We're talking about posts at the moment, so make it easy for people to share your posts on their timeline. It makes you more visible and shows their friends and followers that your company is worth their time and money.
Use Facebook to run ads.
With Facebook Ads, you can use very advanced targeting and placement tools to get your ads in front of the people who want to see them. During the process of setting up your campaign, you have a list of goals that you can choose from. One of them is getting people to your site. This option is for people who want to make ads that send people to their site.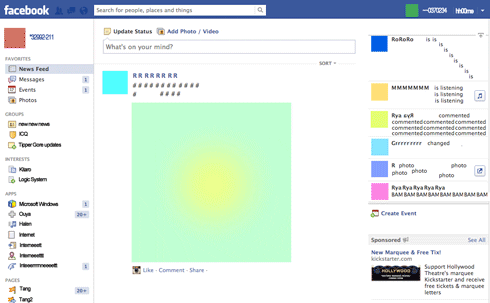 Instagram
An Instagram picture can be worth a hundred thousand likes. With over 80 million photos and videos shared every day, you have to be extra creative to stand out. Instagram has numerous useful tools that can help you get more people to click through and make sales.
Add Links in Video Descriptions
This isn't true for feed posts, but you can make your IGTV posts clickable, making it easy for people to go through and go to your site. Video is a powerful advertising tool, and when used correctly, it can bring many people to your site.
To add CTAs to your post captions, write them in the text box.
Another way to get more people to see your images is to put call-to-actions in the captions that direct them to your bio page, where you can link. Love this sweater? It's time for our spring sale! Click the link in our bio to get 30% off our best summer styles.
Make Instagram Stories that can be used.
People use Instagram Stories every day, and one in four millennials look for Stories of the services or products they want to buy.
People will know more about your business and become more interested in your posts if you use this powerful Instagram feature. If you have more than 10,000 followers or are a verified account holder, you can add links to your Story that direct people to your site.
Try Instagram Ads to see if they work for you.
Ads on Instagram are a good way to get more people to see them. If you use the right strategy, they can be a big source of traffic for your site. They are part of the Facebook Ads platform, but they get more people to interact with them than Facebook Ads do.
When you start an advertising campaign, you need to figure out who your target audience is, what you want to achieve, and how much money you have. It says you can expect to pay between 20 cents and $2 for each click. If you pay by the mille, you can expect to pay about $5 for every 1,000 visitors.
Twitter
There were about 330 million people who used Twitter at least once every month, and 145 million people who used it every day at the time. If you can get even a small percentage of them to go to your site, that's great.
As there are only 280 characters per tweet, you need to know that "less is more." Make headline-style content that encourages people to click through, and then add the following:
Hashtags
In your Tweet, use the hashtag symbol (#) before a relevant word or phrase to make it more likely to show up in a Twitter search. It can be a good idea to use hashtags, because they can boost engagement by up to 200 percent. Hashtags.org and TagDef are good places to look for tags.
Visuals should be added.
When there is an image in a tweet, it gets more clicks, likes, and retweets than when there isn't. Professional photos of your products, staff, happy customers, and other things can make people more likely to click on your ad.
Take a look at Twitter Ads and see what they can do for
Twitter ads aren't as well-known as Facebook and Instagram ads, but they can still be worth the money if you want to get more people to see your business. Businesses like the New York Times use Twitter ads all the time because of features like multi-image tweets, the ability to share live and recorded content, and the ability to follow events.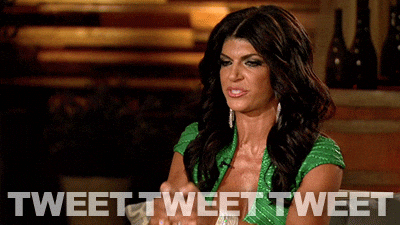 Pinterest
Pinterest has become known as a place for women to show off their DIY projects, recipes, and favorite clothes. If you think that most people who use Pinterest are female, you're right. But big brands like Apple and Walmart are finding that Pinterest can be a good marketing tool.
Get a business account.
With a business account, Pinterest Analytics lets you see how your pins are being used. This information can be very useful for improving your pins. Add a business profile or make your personal account into a business account. If you already have an account, you can do both.
Rich Pins have extras like real-time prices, links to product pages, and more. Using an embedded code, they get metadata from your site to make sure that all the information on your site is up-to-date. Because 93% of Pinterest users use the site to plan purchases, rich pins can make people click right away. This page shows you how to make your site work better for them.
Become a member of a Pinterest group board.
Pinterest group boards are a great way to get more people to visit your site. They are boards where people can add their pins. If you often participate, you can draw the attention of other followers and make them want to look at your Pinterest board, which has links to your site.
Use Rich Pins to find things.
Rich Pins have extras like real-time prices, links to product pages, and more. Using an embedded code, they get metadata from your site to make sure that all the information on your site is up-to-date. Because 93% of Pinterest users use the site to plan purchases, rich pins can make people click right away. This page shows you how to make your site work better for them.
LinkedIn
If you're in the B2B market, LinkedIn has countless people who could be your customers. They're all people who make the decisions. With more than 500 million users around the world, it's the best way to connect with other business people.
It's important to make sure that all the information on your LinkedIn company profile looks and sounds good to make the most of it. People who see it will think you're more qualified and will be more likely to go to your site and do business with you if it looks better than it does now.
Below is a list of some other ways that you can get more people to see your LinkedIn page.
People can join a group.
Groups that are related to your brand or industry are the best places to share links and content with other people who are interested. With some groups having more than 500,000 members, you could have many people to talk to. Make sure you share relevant content that can get people to click on it.
Use Customized Profile Links to get to your own profile pages
You should not use generic link text like "My Products" or "My Site." Instead, use link text that also serves as a call to action. As an example:
Boost your SEO
Look into our most recent collection here.
Chocolate Lovers, Click Here
You can use the Blog feature
Add the blog app to your profile. It will show the most recent posts from your site blog. People will also want to check out your website to see what else you've put on there.
Conclusion
Even if your business wasn't one of the first to use social media, there is no "you snooze, you lose" consequence. I think it's more like, "May the best marketer win." With all the great tools out there for making social media content that people find interesting, you could be the one who gets all the traffic that is good for your business.