If you've started reading or researching about digital marketing, you must have come across the term lead generation for sure. After all, this is one of the great goals of different strategies, especially Inbound Marketing.
First of all, it is essential to understand what a lead is. We use the expression to refer to a person who, in some way, has shown interest in some product or service of your company.
Capturing these leads is therefore extremely important. Thus, you will relate to these people and prepare them for the purchase process better by sending information about your products and services, solutions, and differentials.
Want to learn more about lead generation? Follow us!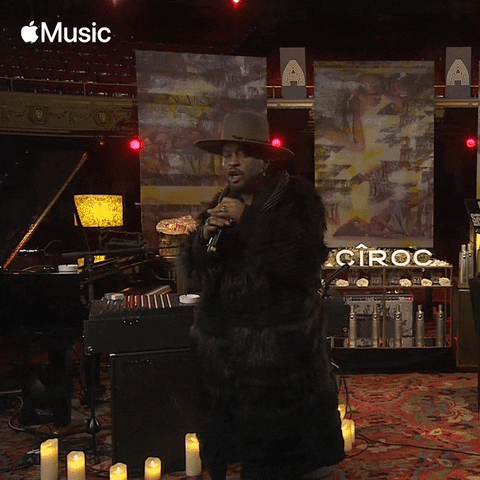 What is lead generation?
Lead generation consists of one or more strategies that aim to attract people's attention according to the profile of your customers. Thus, the intention is to capture the contact of these leads to be able, later on, to have a relationship with them through lead nurturing.
Lead capture, therefore, consists of developing strategies for a user to voluntarily provide their contact information (name, email, phone, etc.). Generally for this, in return, companies offer a valuable offer, such as free rich content, for example, an e-book, white paper, infographic, and others.
From the generation of leads, it is possible to analyze visitors' interest in your offers, know the lead's purchase stage, and have a more significant number of contacts that may come to buy from your business. That is, when you generate leads, you generate sales leads.
How do companies generate leads?
As we have seen, lead generation captures potential customers and sales opportunities. And to do this, there are several strategies, depending on the characteristics of your company, your market, and the public you want to attract.
Website
Your company's website can be an essential tool for generating leads, especially by hosting landing pages, pop-ups, and forms. The significant advantage is that these leads are often later in the sales funnel.
It is that user, for example, who visited your product page, saw the part about your company, and filled out a form to receive a demo. This lead is already early in the funnel – and can often be passed on directly to sales teams.
But you can also capture funnel start leads by hosting specific landing pages depending on your strategy.
Blog
The blog is an effective channel in generating leads, creating a bond with your audience through sharing knowledge-rich content.
With a blog, it is possible to assert your brand as an authority in your segment, answering questions, presenting concepts, and providing valuable and accessible information. In addition, you can also use this channel to publicize your success stories, helping undecided customers choose your company.
Due to this versatility, the blog can attract both leads at the beginning of the funnel and those already prone to purchase. Therefore, knowing how to segment and qualify your information is very important.
A form of attraction often used on blogs is the subscription to the newsletter for those users who frequently follow their posts and like their content.
You can also include CTAs in your content, which are calls to action, directing the user to a content-rich landing page. As an e-book that complements the blogpost content. And to download this e-book, the lead needs to provide some important contacts.
Social media
Social media can also be used for lead generation. In this case, the tip includes links that point to specific landing pages, such as purchasing discount coupons, vouchers, registering for promotions, registering for free samples, or rich content landing pages.
Another possibility is to promote offers in your posts, including more aggressive CTAs, focused on sales.
Adverts
In addition to organic traffic, paid traffic is made through ads for those who arrive at your website, blog, or social media spontaneously. These ads can be displayed on Google (Google Ads) or social media (e.g., Facebook Ads, Instagram Ads, LinkedIn Ads, Pinterest Ads, etc.).
Ads must be appropriately structured to ensure correct lead generation. For this, they must link to specific pages, such as landing pages with rich content, registration for launching products and services, signup for coupons, vouchers, and discounts, registration for transmission list, etc.
Pop up
A pop-up is that window that appears when you visit or leave a website, for example. Typically, the exit pop-up is most commonly used for lead generation – offering a value proposition when the user is going to the site to capture their attention with an offer they can't refuse.
You can also use the pop-up while browsing, for example, by programming the window to appear when the user hits a specific part of your page, offering a value proposition that complements something they are viewing.
Landing Page
The landing page is the most used tool for generating leads – which can be associated with your website, blog, social media, pop-ups, and many other actions.
There are specific pages for promotions, rich content offers, coupon offers, discounts, vouchers, product sweepstakes, and requests for product or service demonstrations. These are not fixed pages on your website but are explicitly created for lead capture.
In addition to a good value proposition, the landing page should have an exciting design, with clear CTAs and a form that isn't overly long.
Forms
Forms deserve a separate topic because they can end up discouraging a lead. They are present on landing pages and in several other lead capture actions.
These forms mustn't be excessively long, with lots of data to be filled in, because the lead may suspect the security of entering their data and feel discouraged.
So, use the essential questions to know this lead and segment it. Also, use the auto-complete function and avoid very intrusive questions.
Lead Qualification and Segmentation
Leads can be segmented according to their main characteristics, such as:
Suspect: a user who registered in one of their actions but did not show interest in the brand (does not open their emails or relate to their contents, for example);
Qualified lead (QL): is that user who is within the characteristics of your ideal customer profile, therefore, who has many chances of becoming a buyer;
Marketing Qualified Lead (MQL): Those leads who have gone through the buying journey long enough to recognize that they have a problem that your company can solve already understand that there are solutions on the market and know how to do it. These are the leads that engaged with the materials sent, achieving a high level of lead scoring. If an MQL has the right profile, maturity, and interest to buy, it can be passed on to the sales team;
Sales Accepted Leads (SAL): Much of the information filled in by leads on forms is incorrect. Therefore, the commercial area needs to validate an MQL before giving segment to the retail process;
Sales Qualified Lead (SQL): is the lead qualified by the sales sector, that is, the lead that was approached and educated through a consultative sale, which has already decided on the product or service and wants to continue with the negotiation. It is the moment when he is ready to receive an offer.
Definition of persona and shopping journey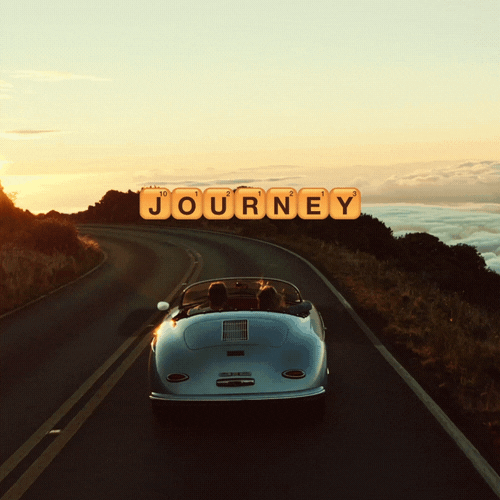 Before even thinking about lead generation strategies, you have to do your "homework." That means mapping your persona and shopping journey and defining an ideal profile of the lead you want to attract and their steps about the purchase decision.
Nutrition flows
Nutrition is vital for the lead to progress through the sales funnel and becomes SQL. It is accomplished through marketing automation. Thus, you define which leads were interested in which materials, segment their interest in your products or services and create a flow of emails.
These emails are not SPAM, but highly instructive and informative emails, with tips for content from your blog or YouTube channel, for example, rich materials to complement understanding, event tips, etc. The idea is that the lead that is still in the initial phase of the funnel when being fed with these contents advances into the funnel, better understanding the solution you offer and seeing value in it.
How to measure lead generation?
For this entire strategy to have positive results, it is crucial to measure correctly. The definition of the metrics that will be used depends very much on your company characteristics, personas, sales funnel, and other specific data.
Despite this, some metrics are more common, such as:
Cost per lead: this is the cost of the campaign divided by the number of leads. That is, everything you invested divided by the number of leads generated;
New leads and new conversions: analyze the number of new leads generated and also the number of conversions performed, evaluating what percentage of generated leads become customers;
Conversion rate: How many potential customers take the desired action and move to the next step in the funnel. The result is given in percentage. The calculation is done by taking the number of successful conversions and dividing them by the people who contacted your marketing campaign. Then multiply the result by 100.
Of course, in addition to these, there are other metrics – and it's also essential to track how your leads' relationship with nutrition, understand who's engaged with your content and who isn't – and try to figure out the reasons for that.
Now that you know more about lead generation, how about applying it to your business and seeing your results grow?