Investing in digital marketing brings more constant results for your business, and do you know why? Because when strategies are implemented in the right way, they ensure a greater flow of prospects entering your sales funnel, making it much easier for your sales team to contact these opportunities that can convert.
Thus, instead of depending on referrals or on certain times of the year when the sales volume is higher, your company can maintain a frequency in the number of conversions.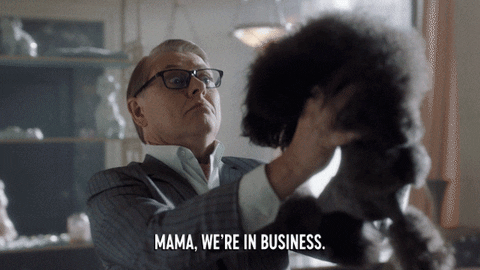 How to sell more all year round with Digital Marketing?
It is normal that there is a seasonality in various segments, a period in which sales rise and fall. However, with marketing, using Inbound Marketing and SEO techniques, your business can attract more leads and convert them into customers both through paid media campaigns and organic strategies.
But how to achieve this result? The best thing to do is to count on the help of a digital marketing professional to help you build the path to follow:
1. Develop your persona
For Digital Marketing to be effective, your company needs to develop a persona, that is, a fictional character to represent your customer. After all, you need to know in detail who you are selling to because the more information you have about this persona, the easier it will be to produce content that will convince them to buy.
This way, your business can reach your audience in all stages of the sales funnel (top, middle, and bottom), ensuring greater visibility and engagement with your brand, and consequently, increased sales.
To create your persona, gather information about your audience, such as:
characteristics (gender, age);
professional profile (area of activity and position);
details about personal life (subjects you like to follow, hobbies, etc.);
professional goals;
problems and pains (what the person needs to solve that usually has to do with the solution your company offers).
By creating this character, you get to know your audience better and what they really need at the moment. This is the first step to sell more with Digital Marketing.
2. Use Inbound Marketing
Inbound Marketing is essential for those who want to attract more customers through passive prospecting, where the public is the one who "goes after" the company, often attracted by relevant content, by searching for more information, downloading rich materials (in exchange for them providing the contact) or interacting with the brand in various communication channels.
This is the Digital Marketing strategy that most generates results in sales because it increases the interaction between organizations and prospects, even decreasing the cost of customer acquisition.
One of the characteristics of Inbound Marketing is the creation of the customer's buying journey, thinking about the stages of the sales funnel we mentioned above. Thus, it is possible to map and understand which means of communication, content, and approach is most appropriate for each stage in which the customer is.
In other words, if the prospect is still at the top of the funnel, then it is necessary to create a campaign for him to make the discovery because there is no point in throwing in bottom-of-funnel material (more focused on conversion) if the client is not prepared to make the purchase at that moment.
You can see that inbound is completely linked to the previous step of developing the persona, can't you? That's because the main goal of inbound is to understand the prospect's pain, educate him about it, and offer your product or service as the best solution to the problem.
In addition to the persona, in Inbound, you will also need:
develop marketing planning;
optimizing your site;
elaborate keyword research;
create relevant content based on what your audience is looking for;
produce content using SEO techniques for blogging;
produce rich material to deliver value to the prospect and increase your audience (contact base);
shoot the broadcasts because e-mail marketing is essential to maintain the relationship with prospects and generate more conversions.
3. Implement SEO techniques
To achieve a good position on the first page of Google – the world's leading search engine and where businesses most want to rank organically – you need to use SEO (Search Engine Optimization) techniques.
To rank well, ideally in the first position or in the zero position – like a featured snippet, your website, or blog article needs to have content that complies with Google's guidelines and what its algorithms consider to be quality. In fact, according to HubSpot research, companies that post at least 15 articles per month have five times more traffic than those that do not have a blog.
Therefore, the videos, images, and texts must be well written and cannot deviate from what is being proposed in the title. Therefore, they must bring clear and objective answers, with enriching information to really answer the reader's questions.
But that is not all! The structure of your site is also considered:
the page must be optimized for desktop and mobile;
have a fast loading;
use keywords;
optimized images;
have data security and be compliant with data protection laws.
This way, by conquering a good positioning, the visibility of your brand will be even greater, generating organic traffic without the costs of Google Ads or Facebook Ads. But attention: do not abandon the paid media because it is also fundamental for the acquisition of new customers.
Thus, you ensure that whenever someone searches something on Google related to your product or service, this person will interact with some content or advertisement for your brand, increasing the chances of sale.
The main advantages of working with SEO are:
you do not need to pay for the user's visit to your site;
click preference by the reader;
building a powerful asset
authority and credibility;
more qualified visits and leads.
It is important to know that SEO results come over time, so it is not an immediate change. But eventually, content that is optimized and well positioned will gain strength as the months go by.
4. Have an optimized and responsive website
As one of the key factors we mentioned is the performance of the site, it needs to be responsive so that everyone can access the information, whether from a mobile device or computer. So think about the user experience and prioritize the features below:
ease of navigation;
fast loading
smooth operation on different screen sizes;
touch control (for cell phones, for example).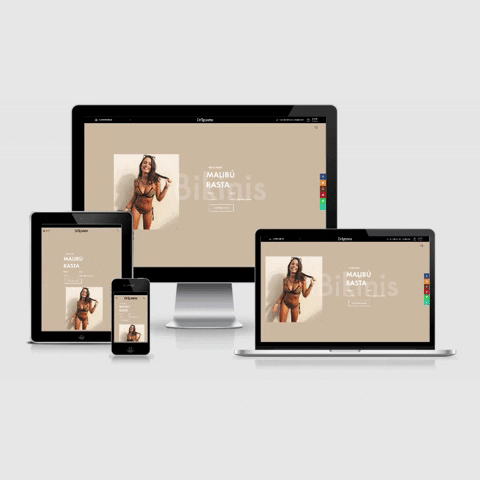 5. Remarketing
Another way to gain more sales is through a remarketing strategy, which consists in re-impacting people who have already visited your site or specific pages of one of your products and have not converted.
This strategy works as a reminder to the user, so show a new banner, some offer, something different for the person to visit the page that she previously showed interest in.
Remarketing has a high conversion rate because people usually research a lot of information about an item, but may not buy it on the spot. So, when, after a few days, you remind the person about that product, they may finally be ready to make the purchase.
6. Manage sales through CRM
Integrate your digital marketing tools with CRM to make it easier for sales people to make sales from one place. You can integrate CRM with email, calendar, and marketing automation software, which saves your sales person from wasting time gathering information.
Moreover, with a well-structured sales funnel, the profile of prospects that arrive in the CRM for sales people to contact will already be well-prepared for the purchase, making sales more frequent, smarter, and faster.
Which of these techniques does your company already use? Start implementing them one by one, but the ideal is to add all these strategies to get the best results. You can ask for help from a digital marketing professional to implement all of these for you.