In this article, I want to share with you 10 digital marketing tips for those just starting out. If you are interested in the career, how to learn, concepts and key features, you are in the right place! Keep following.
The digital environment has countless possibilities. There are many strategies, actions, strands, and tools that can scare or intimidate professionals who want to enter the field of digital marketing for beginners. Don't feel bad if you are lost, this is normal for those who choose this career.
If you are looking to understand digital marketing and want to know what it takes to stand out and get started in the field, this article is for you!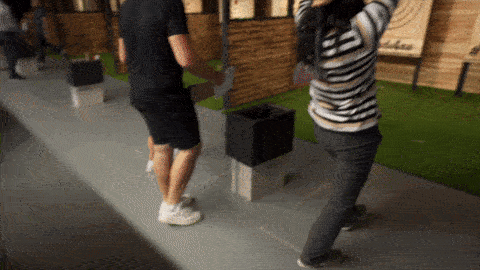 Opportunities: Digital marketing for beginners
The field is growing rapidly, considering that we are living in a technological revolution and a constant digital transformation within businesses focused on products and services. As such, digital media are becoming more and more present in people's daily lives.
Online has become commonplace, and so has marketing. In this context, people are increasingly developing their critical sense, given the great access to information they receive and send every day.
In companies, for example, digital marketing is not a luxury, but a necessity. Any forward-thinking organization is investing in digital marketing techniques and strategies, that is, there are plenty of openings and the market is full of digital marketing opportunities for beginners. Those who do not invest will always be disadvantaged compared to others.
9 tips on how to start a career in digital marketing as a beginner
Knowing the potential of the field, we imagine that you are even more interested in digital marketing for beginners, right? So let's give you 9 tips to get you started. Check out what you need to know:
1. Try to know everything, but also specialize in something:
A career in Marketing has several paths. There are many areas and activities that can be performed. Do you prefer to work with search engines (SEO) or social media? Paid or organic marketing? These are some of the existing options that bring many strands and types of professions. The best way to choose is to know them all.
2. Get to know your tools and languages
Regardless of the specialization picked, being able to analyze digital marketing campaigns and understand what works and what doesn't is a crucial skill for this professional.
There are countless ways to analyze consumer behavior, understanding and interpreting data for a campaign. This skill is crucial for decision-making, and is a factor that can also determine the growth or success of a company.
Moreover, try to practice from the beginning, even if you don't work in the field yet. How about creating your own blog and social networks, applying strategies and using digital marketing tools?
3. The importance of taking care of the image and influence online:
When working with digital marketing, it is necessary to build the brand, forming an interesting network of followers and interested parties. It is important not to trivialize the online pages and spaces with unnecessary things.
The brand, being a content generator and having a virtual positioning, must create quality content, always aiming to bring more recognition, authority, and leads focused on the target audience.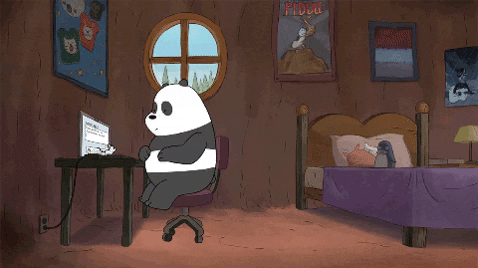 4. Networking makes all the difference:
It is essential to meet people, attend events, create relationships and cultivate them beyond online. That's because these are differentiators for those who want to enter the digital marketing career.
It is essential to know about professionals and other companies, besides knowing your own niche to understand what the needs of the moment are, and the current digital influencers who are setting trends.
5. Seek constant updating:
With the constant digital transformation, digital marketing and the internet also evolve. You will never stop learning. Stay up to date on trends and seek information.
Knowing the user's behavior and being open to adapt to changes, designing strategies, makes all the difference in the digital marketing work.
6. Know techniques from other areas:
It is not necessary to know how to code programs or build websites, but daily, you may work with programmers, data scientists, and other specialists who can work in online marketing.
Therefore, having basic knowledge of programming languages, web, HTML is a differential for the professional of the area and still helps to understand more accurately the limits and opportunities of the marketing campaigns created.
7. Improve your resume:
Having these above knowledge, show in your resume that you can produce results, face challenges and work in any environment, even if you don't have experience in the digital area yet.
LinkedIn is also a great way to get noticed, as many companies rely on this platform to make hiring decisions. Use keywords to describe your skills. You don't need a long text describing all of them, be direct.
8. Be curious and passionate about your career:
People who work in the area and manifest these feelings and characteristics, can usually innovate, have a lot of creativity and go outside the box in their performances, being able to identify trends for the future as well. This reflects as a differential in the daily work and, consequently, for the company, and its team.
9. Be curious:
Curiosity is a strong ally to discover and create new formats, products, strategies, actions, and solutions in digital marketing campaigns. This characteristic can take the professional to the forefront of the area.
Invest in knowledge!
For those who want to work in digital marketing, it is essential to know that studying will be a constant in your life. Every day new tools, media, and social networks emerge, and this makes the market for those who work with digital marketing extremely dynamic, requiring all the time the learning of the new arrivals.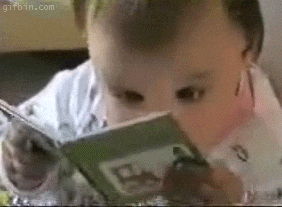 If you are starting in the world of digital marketing, know that here in this blog you can find a lot of valuable information that will be important in your journey, so put Beyond The Marketing in your favorites and be sure to read all the other content.