The copywriting technique consists of a persuasive writing process focused on sales, ads, landing pages, advertisements and any digital marketing strategy with the goal of convincing someone, or the consumer, of something or an action.
In this article, we will delve a little deeper into how you can use this technique to get even more results in your business.
What is Copywriting?
Copywriting is the technique of producing persuasive texts, with the aim of involving the reader and arouse his interest in purchasing a product or service, thus increasing the conversion into sales for a company.
A copywriter – the name given to the person responsible for writing a copy – can create anything from short sentences for posting on social networks such as Instagram and Facebook to calls for commercials.
The fact is that no one starts writing "text that sells" overnight. It takes practice and skill to use the right words. However, there are a few points you need to pay attention to before you start producing persuasive content.
Although it is not a new term in the market, its use was much more common among journalists and advertising copywriters. It was only with the advance of the internet and the expansion of Digital Marketing strategies, such as Inbound and Content Marketing, that this term became popular among professionals in the area.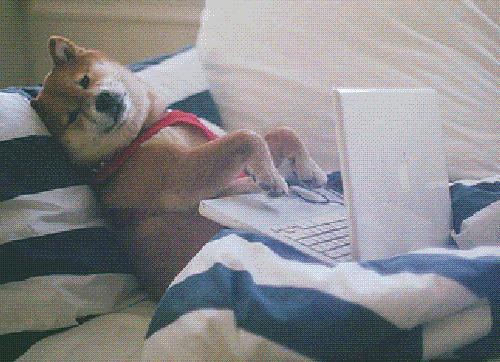 The Goal of Copywriting in Digital Marketing
Although copywriting is a strategy with the objective of selling, when we apply the concept in digital marketing, we use this technique to induce the user to perform an action that will not always be an acquisition.
In this case, the copywriting technique is used to lead the audience, step by step, within the sales funnel, inducing the user to perform the necessary actions to reach the final stage. In other words, while inbound strategies and content attract new leads, copywriting is responsible for leading these leads to perform an action.
However, nobody starts writing "text that sells" overnight. It takes practice and skill to use the right words. For this, there are some points that you need to pay attention to before you start producing persuasive content.
The difference between copywriting and advertising copywriting
One way to differentiate the two areas is to associate copywriting with writing that has a stronger and more urgent call to action, while advertising copywriting, something with a softer sales call.
In this way, copywriting ends up becoming the most appropriate option for attraction strategies, such as Inbound Marketing, where the process is long and needs greater persuasion of the consumer, while advertising copywriting remains as something made for direct sales.
What comes before copy
To start a copywriting strategy, you first need to know who you are talking to. The study and definition of the business persona is crucial in this process, after all, you need to know who your future customer is to be able to delight them.
It is common that your business has already outlined the personas when you started a digital marketing strategy, in which case you should study them and identify their desires and pains. Also try to find out how she communicates, what terms she uses, what social networks she is on, and what subjects she is interested in.
Your goal is to know this customer today, what he could be doing at this moment using your product or service. If you have more than one persona, study each one individually, so you can identify the differences in communication.
Elements of Copy that generate sales
Even with the wide variety of types of communication your company can use, there are common elements within copywriting that can guide your copy productions, they are:
Promise
The promise should be the starting point of all your copy, it represents your proposal for an improved future for the prospect. In other words, it is the solution or improvement proposal for the persona, it is where you will present what she needs to solve her pain. The idea is to use a short sentence that arouses the reader's interest and leaves the feeling of "I need to know more about this";
Promise development
After interest has been piqued, you need to "explain" how the prospect will achieve that promise using your product or service. The amount of information here will vary according to the use of your copy, for example, on a landing page, you can explore this phase much more than in a social media ad.
However, the ideal here is to present the main benefits and show the reader that you understand their pain and know how to solve it. Focus on showing how your solution will help the lead daily and, when possible, use social proof to show how this product has helped others.
Price anchoring
One of the finer points in the copywriter's life is often the presentation of the price, but why do we talk about the price after the development of the promise? After presenting the positives of the product, your authority in solving the persona's problem, and the experience other people have had, you have left the perceived value of your product much higher.
This way, the persona's desire for your product is very high, making it easier to convince them that the price, regardless of how much it is, is "cheap" considering what they will receive in benefit.
Final offer
Finally, you need to invite the person to make the purchase. The final offer is like a reinforcement of everything that was said before, but with the use of some mental trigger – usually urgency – so that the person actually buys your product or hires your service.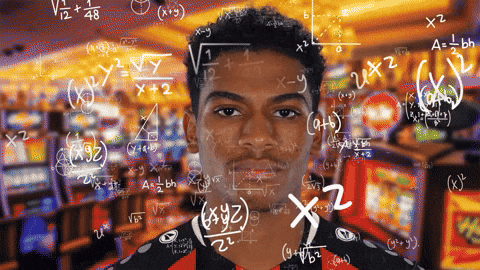 The AIDA Formula in Marketing
We need to talk about a famous, century-old process that will help you convert many more people into customers. The AIDA model (acronym for Attention, Interest, Desire, and Action) is proven to be one of the best methods for getting people from point A to point B.
In short, AIDA will help you lead people to take an action. In this case, the purchase of a product or the hiring of a service.
1. A – Attention
The first task of a copywriter, is to make your text catch the ATTENTION of the person who is reading a content or watching a sales video. Keeping the person focused on the subject you are going to cover is a super positive point for the message to be successfully transmitted.
2. I – Interest
After gaining the person's attention, it is time to make your message arouse some INTEREST in them. Because, there is no point in having a good initial call if you can't hold the user engaged in your communication.
3. D – Desire
Once the person is interested in what you are talking about, it is time to feed and sharpen their DESIRE to acquire something. At this point, it is time to work with people's emotions, making them want to have or accomplish whatever you are talking about in your message.
4. A – Action
If you have guided the person well in the previous three steps, we can say that at this point they are in front of the goal. It is at this point that you have to do the closing, directing the person to act. Don't be afraid to ask them to click the button and buy what you want to sell. After all, if she has interest, desire, and had a high perception of value in your product or service, what is left now is to complete the purchase.
Using the basic elements of copy and the AIDA formula, you build a great template for your sales letters, making your copywriting strategy successful. However, it is important to know some common mistakes and know how to identify them.
What not to do in copywriting
Grammatical errors, lack of coherence and cohesion, and texts that are too appealing or make dubious promises are clearly examples of what not to do – even if you are not a copywriter. Some other tips of what not to do are:
forget about the benefits of the product:
You may even be able to sell the book by the cover, but if you explain why that story is worthwhile, it will certainly sell a lot more. Don't use all your efforts to talk about the product's features without explaining the benefits it will bring to the user's daily life;
Exaggerate the use of jargon:
although many niche markets have characteristic expressions of the area – Marketing itself is full of them – remember that not all your audience is familiar with these words, so try to simplify the reading;
do not segment:
In my business, I have several audiences, and the audience for each service has a different communication; this goes for your business too! Don't try to speak to all your audiences with a single message, as this can cause conflict of interest and make your audience confused about your product or service;
too much information:
The size of a copy for an email is most likely larger than a copy for social media, so the important thing is not the number of words, but rather what information is contained in that text. Always focus on what is most critical to your persona.
The main copywriting techniques to use and leverage sales
Now you must be asking yourself: okay, Juliano, I get it. But how to put my ideas into practice? The time has come for you to get to know some deeper copywriting techniques:
better understand the product or service;
know the consumer;
do research with clients;
analyze the language
use the title to introduce sales;
emphasize features and benefits;
use testimonials as social proof;
talk less about the product and more about the customer
call people;
closing the copy.
For you to be able to apply these techniques in your productions, take a look at the explanation:
1. Understand the product/service
The first point is to know your product or service very well. Think about the words you would use to describe it and how you would show the added value behind it. For example:
What is the main benefit of what you want to sell?
How can it help people?
How is it different from the competition?
What are the main functionalities/features and the benefits of each of them?
You can also take the opportunity to create a copy already optimized for search engines. Therefore, knowing which keywords to use is essential.
2. Know your consumer
Now that you have described your product very well, and the reasons why it is good, it is time to think about the people who buy and would buy it:
Who already buys your product or service?
Who would like to buy it?
What are the features or functionalities that your consumers like most about your product?
What are the expectations of those who buy your product?
It is time to identify who your potential customers are and what is the right language to use to communicate with them. The first thing to do is to define the profile of the persona you want to sell to.
Even if you answer all the questions above, those who want a good conversion when applying copywriting techniques need to talk and interact with their consumer base, and the best way to learn more about your prospects is through small market research.
3. Do a survey with your customers
A good research for the definition of personas should identify
your consumer's profile: what he does, his interests, profession, etc.;
possible doubts he may have before buying;
what are his pains and impediments to buying your product
what are the benefits he can achieve by using your product.
After designing the questionnaire, you may have some common questions, from how you will approach your customers, to even how many people you should send the survey to. Well, the ideal is to have a reasonable number of answers (100 is better than only 10), but it is good to have control of the situation because there is no point in having 3000 answers and not being able to analyze all of them.
Try to offer some benefit for people to participate in your survey, otherwise few will give the answers you want. You can raffle off some prize among those who complete the survey, or offer some bonus in the very service or product you sell.
When approaching them, tell them that you are taking a survey and that you would like to learn more about their experience with your product, and that their responses will help you better understand what is best about your product so that you can improve it even more. Don't forget to mention that anyone who participates in the survey will be entered into a drawing for a prize or win some bonus (it works generally).
4. Analyze the answers and the customers' language
The big secret of copywriting starts at this point. Analyze the language that your current customers use because these words will be an excellent source of ideas for your sales copy.
We are used to describing our products with ready-made phrases and words that our niche provides us with, but when we use the customers' language, we can reach more people who have the same feeling and the same needs. A great idea!
5. Use the title to introduce sales
On at least one thing copywriters agree, one of the most important points of your sales copy is the title, that is, the big idea, the main call to the reader. In short, the first impression is the one that stays.
A single wrong word, at the beginning of your text, can make the reader give up on everything else and consequently on buying.
Your title needs to be unique, to escape from the traditional pattern that people are used to reading and ignoring. Think of calls with mental trigger strategies, with a sense of urgency and words that arouse people's interest and lead them to act.
For example, an email with the title: "Airline tickets on sale" does not arouse the same reading interest as: "Ticket Promotion With Return Flight For Only 1 Dollar (Today Only!)". See the difference?
In one of the emails we have sent in the past, we had a 36% increase in the open rate, due to the title used. The subject of the email was, "Google Wants to Leave You in the Dark! Learn How to Prevent Yourself" and in the email we addressed the "not provided" issue present in Google Analytics reports.
Would the open rate be high if the title was, for example: "Learn More About Not Provided" or something like that? So take the time to think about your big idea, it may be the master key that puts your reader in front of your irresistible offer!
6. Emphasize features and benefits
First, try to emphasize the benefits that your product or service has to offer. Ultimately, the consumer doesn't want to know what your product has, he wants to know how your product will help him.
In other words, the benefits clearly show the consumer the reasons why he should buy, and the features, on the other hand, serve to specify what he will get when he buys your product.
A company that offers internet services, for example, and has plans for 5, 10, 50Mbps, etc. Instead of sending an email with the subject: "Subscribe to our 50Mbps plan and surf the web better", why not send something like: "Watch online videos without interruptions! With our internet, your videos will never crash". Many people surfing the web don't know the difference between 10 and 50Mbps and think: "Do I need that? How fast is that? But they know how bad it is to have to wait for a video to load completely and then press the play button.
In other words, the benefits clearly show the consumer why he should buy, and the features, on the other hand, serve to specify what he will get when he buys your product. The features are also important so that he can compare your product with your competitors, so you must not fail to present them.
7. Use testimonials as social proof
It is one thing for you to speak well of your own product, but it is quite another for a customer of yours to speak well of it. Your business will gain a lot of credibility when it has real testimonials. Make the most of this resource because there are things that only your customer can speak for you.
Testimonials serve to kill objections and reassure people to buy your service.
8. Talk less about your product and more about the customer
Many sales letters explore the service side more than the customer side. It is common to see texts filled with words like: "our product, our services, we do, we offer, etc…". But deep down, your customers prefer not to know what your product has or does.
They want to know what they can gain from your product. So explore more the words, "you, your, yourself, you too.…, etc.
9. Invite people
People like to feel part of a special group. They want to avoid being left out of something that is working for other people who have the same wishes and desires as they do.
Therefore, you should explore this point. Show numbers, logos, and people who are already part of your business, encouraging others to join.
It is already common to see several blogs and websites using calls for email captures, like: "Join 14,540 smart readers and receive our exclusive tips". Or companies that sell online software, using something like "We have already helped more than 5,000 companies organize their projects. We want to help yours too!".
Another strategy that is in use is VIP lists for those who purchase their service online.
Some details matter:
Value X Price
People don't buy something just for the price. People buy something when the perceived value is greater than the price. In other words, when someone identifies that the benefits of what you sell go beyond the price, you will make the sale. So, always deliver something of value, something that will really be useful for people, and they won't mind paying more for it.
Become a Reference in Your Market
By establishing yourself as an authority in your niche, you or your company will find it much easier to sell more. Always be dedicated to offering the best product/service and also the best after sales support. When you gain people's trust, they will buy your new products with their eyes closed. Have you ever noticed how excited people are about new Apple products? They know about the quality, and they want to have the new stuff.
10. Close the copy and call to action
There is no point in presenting all the benefits and features that your product has, show the value it has, all the testimonials and social proof if you do not instigate and give the command for the person to act.
Therefore, in the closing of your sales letter, you should already direct your reader to the "call to action".
At this stage, it is valid to use words like: "now", "only today", "now", "get", "do", etc. Another very interesting strategy is to create a sense of urgency, show the number of items available, the number of courses remaining, and limit the offers during a specific period of time.
The Ideal Text Size
For this question, there is no specific rule. The truth is that you have to write everything you deem necessary to convince the reader to make a purchase. Remember, your reader will only absorb what interests him/her. Therefore, do not write more than is necessary to get the message across.
Bonus: tests and more tests!
One thing is certain: when applying copywriting techniques, you must test, always! Test your titles, your descriptions of benefits, features, and even the testimonials you display.
Nowadays, there are many online tools that offer you so-called "A/B testing". With Mailchimp, for example, you can send 2 versions of the same campaign to 20% of your list, and then the tool will automatically send the version that converted best to the remaining 80%.
With Google Analytics, you can show the same page differently to different users and then check which one converted better.
Furthermore, don't forget about color differentiation and text formats. Absolutely everything can and should be tested because only then will you get close to your perfect sales copy.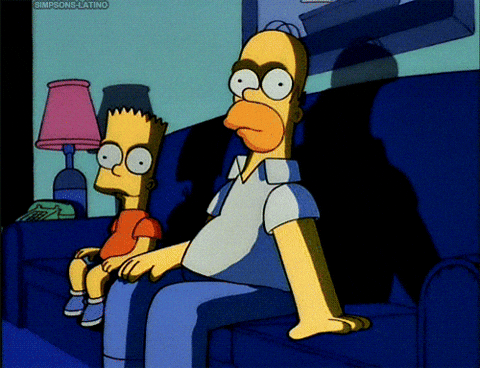 Conclusion
Many people have not yet taken advantage of everything that copywriting has to offer. If you are one of them, study everything we have gone through in this content and set aside some time to learn more about this subject. Start using these techniques today and write your sales letters.
If you already get good sales results, leave your testimonial here and share your tips with me. I'd love to receive new insights!