Everyone wants to keep ahead of the competition, whether it's your favorite sports team, your next-door neighbor whose house is always immaculate, or your company! Every day, everyone faces competition. And knowing the secret of how to go ahead of your competitors in business is like the holy grail for us.
However, determining what is best for you and your company is personal. It all starts with deciding WHO your competitor is, assessing what they do better than you, and then devising a strategy to address your inadequacies. And inside that is your website and the SEO that goes into it to ensure you outrank your consumers. Did you know you have direct, indirect, substitute, and organic competition online? Some of them you may not even be aware you're competing with!
This post will go through the many sorts of online competition and provide you with six techniques for identifying and improving your website for your SEO campaign to gain more clients.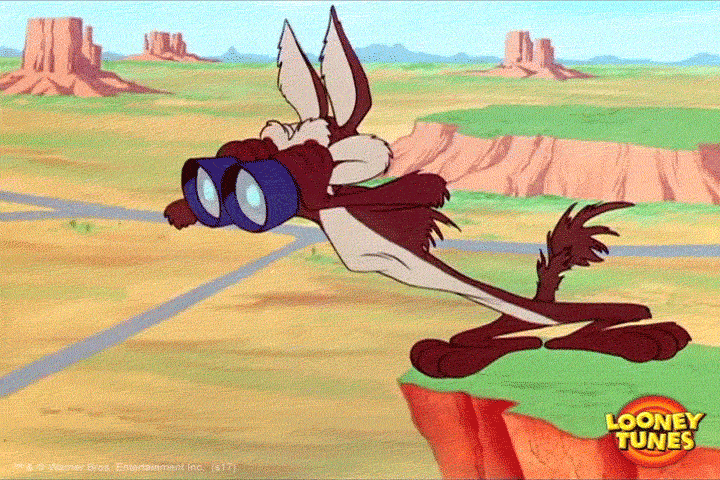 There are four types of competition.
1. Direct
Your direct rival provides the same product or service as your company and serves the same community. When you think of whom you want to defeat in business, the first people who come to mind are your direct competitors. Examples include many dentists in the same city and fast-food restaurants such as Chick Fil A and Popeyes. Both of them are vying to treat people's teeth or provide them with a comparable meal. They most likely have comparable bottom-line and overhead operational expenses. Your direct competitors are your consumers' firms before purchasing from you.
As to SEO, your direct competitors are the websites with whom you fight for keywords and clients. It's still likely to be a nearby firm that provides similar products and services to yours. As a result, you must employ SEO to make your website stand out.
2. Indirect
Indirect competition provides items or services comparable to yours yet distinct enough. Or they are in a different city or town and do not accept your consumers. To continue with the fast-food metaphor, Jersey Mike's sandwich shop is distinct enough from Wendy's to be indirect. They provide different items yet may appeal to a comparable demographic. You may also consider indirect rivals such as plumbers and home improvement stores such as Lowe's, which would allow someone to repair themselves.
About SEO, indirect competition boils down to ensuring that your keywords are optimized to attract the clients you want. Ranking real estate is quite challenging, and you want to ensure that you rank for all the keywords relevant to your business. Again, as a plumber, you want to strive to rank for the services you provide and the items you include in those services, so you can beat out the chain stores that people may come to without thinking just because they're the more prominent name.
3. Substitute
Substitute competition or substitute products are rivals that offer something different from what you offer yet can take your position by giving an equivalent alternative. It indicates that marketing expenditures frequently rise due to a quick increase in market share due to a plethora of choices for the customer to pick from. A coffee store on one corner, for example, and a boba tea business on the other. Both provide drink alternatives that may fulfill a caffeine craving in the morning. And when one increases their marketing spend to outshine the other, the expenses of operating rise. There is greater competition and rivalry within a specific territory when there are more replacement items.
4. Organic
Organic competitors might combine the three types outlined above and appear on search engine results pages. When SEO firms start mentioning a company's organic rivals, it's crucial to explain what this implies and that there may be overlap with competitors they've already found. The customer may doubt some organic rivals and get defensive, mainly if that list includes any previously on their radar or can be indirect and replacements. This is why it is critical to adequately explain organic competition and select keywords with the appropriate purpose for your client's business.
The Advantages of Finding Your Competitors for Search
Knowing your competitors, whether organic, direct, indirect, or replacement, is critical for various reasons. You must be aware of your competition in the market and your neighborhood. However, the advantages of locating your competition in the search landscape bring up a whole range of alternatives.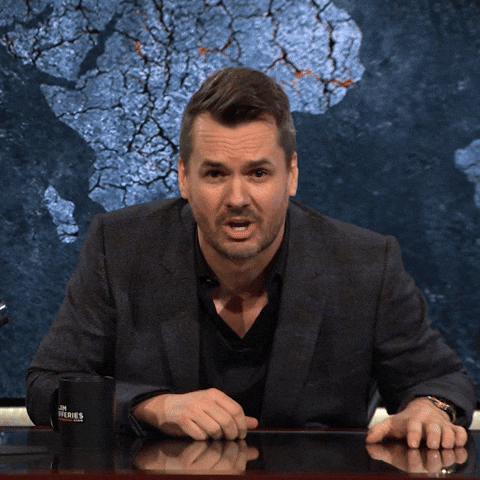 This might assist you in determining your website's strong points. Where do you score high where your competitors rank low in the top ten results? It can also highlight areas where you may need to add more keywords, resources, or expertise to improve your site's authority. Being aware of your search competition may also alert you when new competitors enter the market and soon pass up your rankings, taking your company in the real world.
Being aware of your website's traffic, ranking, and any changes can also help you navigate the SEO industry. Google publishes hundreds of changes each year, with many significant revisions recently causing significant search instability. Rankings can alter by the day or week, which means your opponents in a single update might pass over you. Understanding your website's position in search and SEO allows you to notice changes in the search environment and opens up new prospects for growth.
Most importantly, identifying your Search competition allows you to remain on top of the methods they're doing. Perhaps one campaign or website has increased their search volume and ranks, opening up new options for you to expand that you had not previously considered. This is an essential technique for content marketing and keyword research, which are critical to increasing your online presence.
7 Ways to Locate Your SEO Competitors
So, with all of that in mind, we'd want to assist you in locating your SEO competition. These strategies work regardless of your business or region.
1. Inquire with Your Customers
The first step in identifying your SEO competition is questioning your current consumers. Alternatively, when you add new ones, inquire throughout the onboarding procedure. Inquire about the factors that influenced your clients' decision to select you over someone else. This will tell you significantly more than any other factor. Your consumers choose you for a reason, especially as a supplier of SEO services to assist them in growing their business. As a result, it's critical to comprehend why. This can be done through a survey, monthly phone calls, or other consumer engagement. Learn everything you can from your previous victories.
2. Determine Keywords and Conduct a Google Search
The following stage entails some typical SEO effort. However, it all starts with a simple Google search for your organization. We mention Google since it is our primary emphasis. However, look for your firm, its offerings, and its location. Examine your rankings to see where you stand. Then look to see who else is ranking for those similar keywords and concepts in your region. Make a list of the businesses that rank for your target keywords, then determine a direct, indirect, or replacement rival. Because they appeared in your Google search, they are all organic competitors. These procedures can assist you and your clients in understanding keyword purpose and targeting the proper phrases for your business.
Don't forget about Ads in this phase! Ads don't play a role in SEO, but they do assist you in learning about rivals in that field, so you can go deeper into their operations to determine whether they're a competitor or not. If they're paying for Ad space, there's a fair likelihood they're also attempting to rank for organic terms.
3. Investigate the Local Map Review
The local map pack is the next step beyond the organic results in Google's top 10. Map packs go beyond organic SERP listings to highlight where your competitors are geographically located. The local map bundle also includes organic listings to learn about and discover who ranks higher than you. Then, using the map, click to get more results. A purchase is made in 78 percent of local search traffic. If you serve a specific region, it's definitely worth your effort to improve your local search results.
4. Directories for the Pacific
Google My Business, or Google Business Profiles, has a single "directory." However, there are hundreds of additional useful local directories and company directories that you should also look at. Searching these directories might provide helpful information and rivals who should be on your radar as a business or SEO service. Google is a fantastic place to start, but don't overlook other directories such as Yelp, Yellow Pages, or Thumbtack, depending on the industry.
5. Make Use of Tools
It's now time to start utilizing some SEO-specific technologies. This step's significance cannot be overstated. Keyword research tools such as SEMrush and Spyfu can assist you in comprehending keywords. They help track keyword traffic, trends and search phrases relevant to your business and area. Keywords are the backbone of your SEO efforts, so take the time to discover which keywords are appropriate for use on your website. Then there are other tools, such as Ahrefs, an all-in-one SEO tool that lets you learn about your competition, keywords, backlinks, etc.
These technologies monitor tens of thousands of pages every day and have an extensive keyword database. Combining your research with machine learning from tools like SEMrush and Ahrefs allows you to identify holes in your competition analysis or discover new organic competitors that neither you nor your client is aware of.
6. Mentions on Social Media
Another phrase we haven't discussed much is social networking. Conduct another social media search to discover what firms are discussed in your exact vertical. People often look for suggestions online or in community forums. Use social media or social listening tools to see whether your consumers or target demographic is conversing on these platforms. It can also provide you with better knowledge of how your consumers discuss your sector and product categories.
7. Repeat as necessary (and Watch Out for New Entrants)
While this final stage may appear to be self-explanatory, SEO is a never-ending process. The search landscape is continuously changing. These actions aren't a one-and-done deal. However, you must do this frequently and keep an eye out for any new arrivals into the scene who may try to outrank you and steal your consumers. This may be necessary every month or more regularly in highly competitive professions and markets. Fewer markets competitive or more rural may need to do this less frequently. There is no magic number; continue these methods to stay ahead!
It is critical to identify your SEO competitors.
Every year, businesses expand and adapt. Consider how the corporate climate has changed dramatically after the outbreak of the epidemic. As a result, the search landscape has shifted significantly. And it continues to evolve every week. So, to avoid falling behind, you must consistently understand your competitors.