Yes, even such an old tool, email remains one of the main bets for marketing strategies and business growth. Best of all, implementing the tactic is simple and if you don't know how to do it, we're here to teach you. Follow this article.
What is email marketing?
Email marketing is a strategic communication practice that aims to connect brands and their audiences through a communication channel currently used by more than 53% of the world's population and the second most popular channel for sharing content related to business with other people, according to surveys.
We are sure, also considering this data, that you who are reading this content, for example, have an email box. All this communication between companies and people is established to fulfill different marketing objectives, such as product disclosure, offers, sending information, among other reasons that we will explain in more detail in this article. Generally, these triggers are performed through automation tools.
According to data from Statista, in 2021, the number of email users worldwide was 4.14 billion. This represents an increase of 110 million new users compared to 2020. For 2025, the forecast is that this number will reach 4.59 billion. In other words, this is a trend that will last for many years.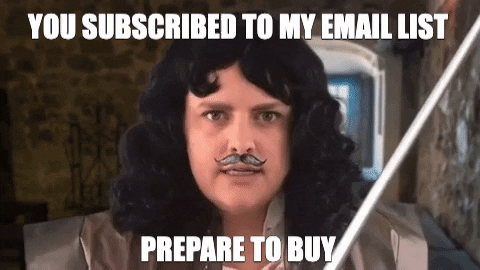 Why use email marketing in strategies?
In addition to the numbers we brought, there are other benefits that explain why email marketing is so relevant to companies. We have selected the main ones for you. Check out:
High range
When you invest in email marketing, you certainly reach a huge number of people. That's because emails are the basis of several other actions that users take in other channels. To access social networks, for example, you must have a registered address. In other words, it is an essential part of internet activities.
Range forecast
Still talking about reach, when a company publishes content on a social network, for example, not all followers will receive it, as there are algorithms that determine what is most relevant or not for each user, that is, you do not have control of how many people will view the post.
In email marketing, the situation is different. You have exact predictability. If you select 50 email addresses to trigger information, they will all receive it in their inbox in the same way.
Flexible format
Email is a format that you can fill with whatever content you want. It's like a blank canvas. Messages have no character limit, and can have links, images, GIFs, and the layout that you think is most appropriate for the brand.
It is possible to develop an email from templates, including graphic elements, among other resources.
High financial return
One of the biggest highlights of email marketing is the high ROI compared to other marketing channels. Data shows that it represents over 4200% (US$42 for every US$1 spent).
Two factors help explain this great result: low investment and high conversion rates. To start an email marketing strategy, you just need to define a sending tool, a domain, and a professional to put the strategy into practice.
Own channel
This is one of the main advantages of implementing email marketing in your strategies. It is its channel and the contact list is a great asset of the company, with no external entity defining when, how and why it is necessary to send messages to contacts. The company may even use a tool, but the strategy is not based on it.
On social media, you depend on platforms. That's because it's the algorithms that decide whether a post is relevant to people. Therefore, email marketing provides more security in the assertiveness of processes.
What is the role of email marketing in marketing strategy?
In addition to knowing the benefits, there are several goals that email marketing can help achieve assertively within a company. Look:
Strengthening the relationship between brand and company
Email marketing is a personal relationship channel between brands and companies, as it is a direct communication that can be personalized.
Therefore, the tool can be a great opportunity to strengthen the relationship. Users, by giving permission to their emails, are expecting to receive these messages and contacts regularly.
Content promotion
In addition to the commercial scope, publicizing offers and products, if your brand has a blog and/or adheres to the lead magnet strategy, you should know that promoting these publications through email marketing can be a great differentiator for their success.
You can send regular updates, create dedicated newsletters and/or nutrition streams with links to content. With this, your visibility on the internet increases, also impacting the results of the company as a whole.
Client education and nutrition
The intention is to transform email marketing subscribers into leads and, consequently, into customers. For this to happen, it is necessary to nurture contacts about the business and the area of operation within the market, while strengthening the relationship with them.
As content is sent, they better understand the value your brand sells and mature in the purchase decision.
Sell
Finally, we have the sale itself. A company can send emails only to strengthen relationships and promote content, but it is also possible to use the tool to sell directly. Content can bring exclusive offers and discounts that lead users to the purchase page. There are few steps and clicks to completion.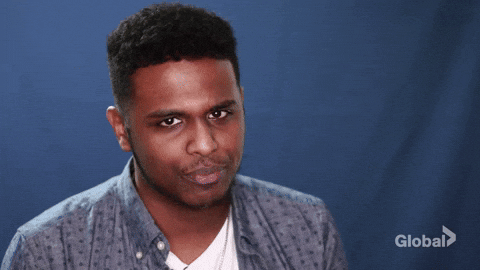 Email marketing: how to make an assertive strategy?
For you to understand and implement the process in the best way in your business, we have separated some questions to be followed. Check out:
What are your campaign goals?
First, structure the objectives of your email marketing campaign. You can use the examples from the previous topic as a basis.
Who is the persona to be communicated?
The persona is the ideal customer profile to communicate via email. He is a fictional character, who has all the real doubts, needs, pains, and interests of the public at each stage of the marketing funnel.
How will you build the contact list?
When planning your email marketing, you need to think about how you will build and grow your contact list. For this, the main options are the insertion of a form on the website and/or the development of landing pages that offer rich content or materials in exchange for contact.
However, you must have people's proper authorization to send these emails to them. Never buy contact lists or enter addresses without them knowing.
What list targeting criteria will you use?
Today, it is not recommended to send the same email to the entire contact base (there are some exceptions). This is because not everyone has the same interests or is at the same stage of the buying journey. Therefore, structure the segmentation criteria to make the submissions more assertive for the contacts, such as demographic characteristics, interests, history of interactions, among other factors.
What content will you shoot?
Here is the essence of the strategy. What content will you send to recipients. It is he who brings engagement and makes the goals are achieved. Remember to base yourself on the persona to use the correct tone of voice and language at this stage.
What will be the shipping frequency?
The frequency of sending is essential for the success of the email marketing strategy. Many people may be uncomfortable with the insistence, but at the same time, it is not good to stay away for too long. So, you need to find that balance.
What metrics will you analyze in the strategy?
In planning, you must have defined which metrics will be monitored and analyzed to know if people liked the content and if the campaign objectives were achieved.
So, did you like the content? How about putting your email marketing strategy into practice? Now you have the tips to take your first steps successfully.